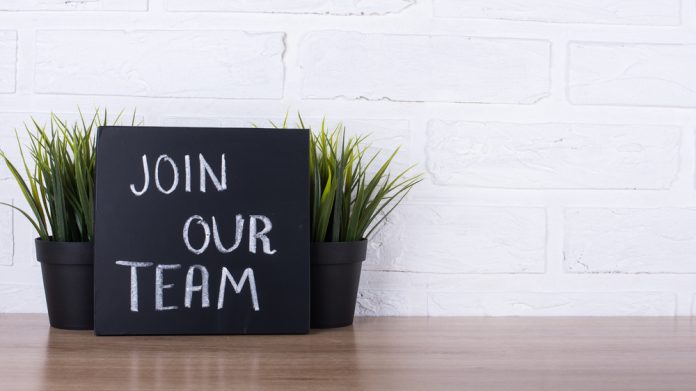 With plenty of comings and goings around the industry, allow CasinoBeats to give you the rundown on a number of recent manoeuvres.
GAN
Robert Shore has been appointed as vice president of investor relations and capital markets at GAN, where he will bring more than 15 years of experience in corporate finance, investor relations, and Wall Street research.
In the newly created role, Shore will lead the group's investor relations and capital markets efforts, including strategic engagement with the investor community and analysts around the company's positioning in the digital gaming space.
Dermot Smurfit, chief executive officer of GAN, commented: "Bobby is a seasoned professional with extensive experience in corporate finance and investor relations, along with a proven track record on Wall Street.
"We believe his strong gaming experience and deep-rooted relationships within the industry will be extremely valuable as we continue to increase our visibility with institutional investors and propel GAN to the next level."
Valley Forge Casino Resort 
Ron Bailey has been names vice president and general manager of Valley Forge Casino Resort, where he will be charged with leading overall strategy and oversee day-to-day operations of the property, which includes 850 slot machines and 50 table games.
Prior to joining Valley Forge Casino Resort, Bailey served as vice president and general manager at Boyd Gaming's Sam's Town Hotel & Casino in Shreveport, Louisiana.
In addition, he also previously held the position of assistant general manager at The Orleans Hotel & Casino in Las Vegas.
"Ron is a seasoned executive with a strong track record of success and diverse experience from multiple gaming properties and jurisdictions," noted Ted Bogich, executive vice president of operations at Boyd Gaming Corporation.
"Under Ron's leadership and with our talented team at Valley Forge Casino Resort, we expect to see continued growth for the property and exceptional service for our guests."
Bedfordshire based digital marketing agency Receptional has announced the additions of Jack Rose and Dean Rowland to its board of directors.
Rose has taken on the role of operations director, overseeing the day-to-day running of the business to support its clients. Rowland joins as business development director to oversee new business and marketing to drive growth.
Justin Deaville, Receptional's managing director, commented: "Jack has been a valued member of our team for several years. He has been a keystone of our culture and has contributed enormously to the team's personal and commercial growth. He is both liked and respected. I'm delighted he has agreed to join the board."
Adding: "I'm excited Dean will be joining Receptional as a director. He has worked for some
of the world's most successful agencies – OMD, Havas, Publicis, and MullenLowe
Group – so he has loads of relevant experience.
"He's going to fit in well with the rest of the team; during the interview process, his
commitment to culture stood out. He is creative, yet analytic; ambitious but thoughtful. And his drive matches ours."
Jamul Casino
Jamul Casino has announced that Theresa Grady has been promoted to chief financial officer, where she will be charged with adding oversight of the compliance, procurement, and cash and club services department to existing responsibilities
Grady's advancement comes after almost four years with the casino as its former director of finance, where she was highly involved in building the casino's finance, audit, vendor payments, payroll, and count operations teams, as well as helping spearhead the completion of a recent refinance in January 2021.
"I love working in the tribal gaming setting—it's unique, challenging, and ever-changing.  I have especially loved working with the Jamul Tribe for the past several years," Grady said.
"The tribe has a relatively young casino, but has been able to establish it as a respected leader in the San Diego gaming industry. Being a part of helping the tribe grow and prosper by creating this stable platform for future generations has been very rewarding."
Everi
Everi has announced that E. Miles Kilburn, chairman of the board of directors, has informed the company of his intention to retire and will not stand for re-election at the 2021 annual meeting of stockholders, which will be held on May 19, 2021.
Subsequently, the board has appointed CEO Michael Rumbolz to become chairman upon Kilburn's retirement, as well as naming Ronald Congemi, a member of the board for the last eight years, as lead independent director, effective immediately.
The board says that it intends to review the opportunity to fill the open director position created by Mr Kilburn's retirement "through the addition of a new director that would continue to advance the gender, cultural and professional diversity of its current composition and that would bring additional gaming, financial technology, digital and leadership experience to the board".
Potawatomi Hotel & Casino
The Forest County Potawatomi Community, owners of the Potawatomi Hotel & Casino in Milwaukee, has named Sheryl Schnering as interim CEO/general manager of the property.
Schnering, who replaces Rodney Ferguson in the position, has worked at the property for 13 years and currently serves as the CFO, a role occupied for the last six years.
"Sheryl has been an integral part of our team at Potawatomi Hotel & Casino for well over a decade. She has been with us throughout our growth and has helped us successfully navigate through this pandemic," said Ned Daniels Jr, chairman of the Forest County Potawatomi Community.
"Sheryl has been nothing short of exceptional during her tenure at Potawatomi Hotel & Casino, and we know that success will continue while we transition to the next era of our operations."