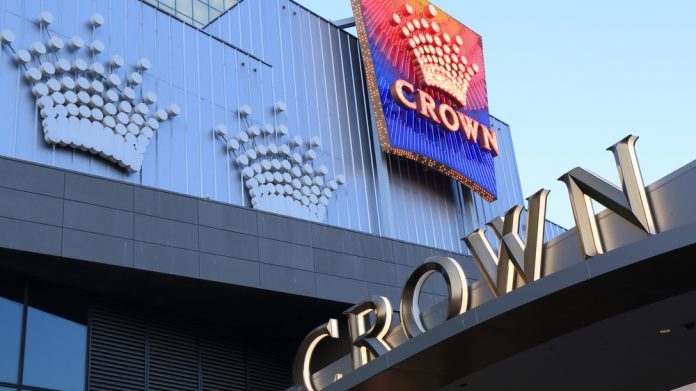 Blackstone Group has written to Crown Resorts setting out a modification to the regulatory approval conditions of its proposed buyout, within which it warns that that further license must not be lost.
The US investment management firm, and affiliates, tabled a proposal to absorb the Crown shares that it doesn't already own at AU11.85 each, valuing the group at AU$8bn (US$6.1bn). 
The group currently owns a 9.99 per cent shareholding in Melbourne headquartered company, having acquired the stake from Melco Resorts and Entertainment for $8.15 per share in April 2020.
Crown has already been found unfit to operate the $2.2bn Crown Sydney Hotel Resort following a New South Wales Independent Liquor and Gaming Authority inquiry which cited poor corporate governance, deficient risk-management structures and processes, and a poor corporate culture.
This has seen subsequent investigations launched within the states of Victoria and Western Australia, where the organisation also boasts operations. 
The initial proposal, first detailed last month, was said to be conditional upon a number of factors, including execution of a binding 'Implementation Agreement' incorporating various terms and conditions, such as the company receiving regulatory confirmation that a Blackstone-owned Crown is considered a suitable person to continue to own and operate the Sydney, Melbourne and Perth licences, and other gaming-related approvals as required.
Modifications to the condition have been made to state that :"Blackstone receive approval from each relevant regulatory authority to acquire 100 per cent of the issued shares in Crown as required under the applicable casino legislation, and framework agreements in each of their respective states".
It has also laid out three further conditions that must not have occurred by the time of the second court hearing for the scheme meeting, the first of which says that neither of Crown's licenses in Victoria or Western Australia is, or is threatened to be, cancelled, suspended or surrendered (or subject to a similar action) or ILGA confirms, or threatens to confirm, that Crown's NSW licence is not to be granted (or subject to a similar action).
It also outlines that none of the gaming regulatory authorities must have imposed (or stating or indicating that they intend to impose) terms or conditions on Crown or any of its current or foreshadowed casino licences or framework agreements which, when combined, constitute a material adverse change.
Furthermore, no presiding member of any regulatory inquiry, commission or investigation in the aforementioned two states must recommend or indicate that it will recommend either of the above actions, or something comparable. 
Blackstone adds that it anticipates receiving probity approval to acquire 100 per cent of Crown from each of the state gaming regulators by the third quarter of 2021.