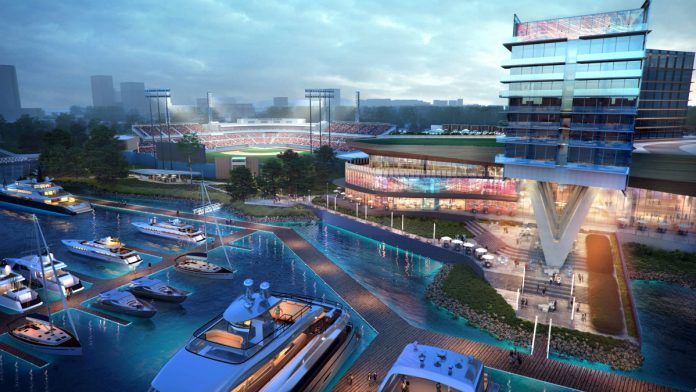 The Pamunkey Indian Tribe has asserted confidence in its $500m Norfolk casino resort exceeding "the expectations of everyone," as well as emphasising a determination of developing a project of pride.
The development, which won the approval of residents in November, will begin construction once the Virginia Lottery approves the tribe's casino operator license application. The initial phase of the project is expected to be completed in 2023. 
In 2020 a new era of gaming was lauded for the state of Virginia, with voters in four cities passing referendums to ensure the construction of a series of multimillion dollar casino resorts.
In addition to the $500m Norfolk Resort & Casino, which was given the go-ahead by an approximate 2:1 margin. the decision to allow casino gaming was also made in Danville, Bristol and Portsmouth, with operating partners on those developments to be Caesars Entertainment, Hard Rock International and Rush Street Gaming, respectively.
"I'm confident that this project will exceed the expectations of everyone. It will be the destination of choice for gaming in Virginia," said Robert Gray, chief of the Pamunkey Indian Tribe. "We are living up to every promise we made and are determined to make this a project of which Norfolk can be proud."
The comments come upon the release of several renderings of the planned resort and casino in Norfolk, which promises to "redefine the waterfront" and "take advantage of the beauty of the Elizabeth River".
The resort will include a 300-room hotel, entertainment venue, spa, pool, multiple restaurants and a gaming floor that boasts 3,000 slots and 150 table games.
It is expected that $850m in total economic impact will be created annually for the Commonwealth, with $100m in annual employee earnings to be derived, visitors number to reach 6.2 millions per year and $92m in goods and services purchased annually.