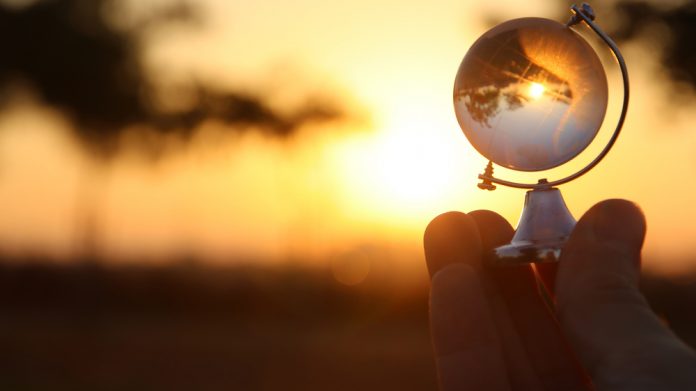 Evolution is continuing to "push forward towards our vision of being a global market leader in online casino," as the group praises past addition of NetEnt and Red Tiger, as well as its impending Big Time Gaming transaction, as taking "one step further towards the position as a leader in online casino products".
The €450m BTG acquisition is expected to close in the second quarter of the year, and Martin Carlesund, CEO of Evolution, lauds the addition of " strong IPs and innovative fantastic talent," amid calls for the group to "continue to widen the gap to competition".
"Supported by a combination of underlying megatrends – like the digitalisation of the world in general and the shift from land-based to online casinos in particular – Evolution has relentlessly continued to develop and drive the digitalisation of the global casino market," he states in his executive statement within the firm's latest financial update.
For the January to March 2021 reporting period, Evolution saw operating revenue more than double to reach €235.84m (2020: €115.14m), with €52.2m derived from RNG games and €183.7m from live. 
The company aligns its uptick in the latter to increased commission income from existing customers and, to a certain extent, from new customers, as well as citing a continuous launch of new, and variations on traditional, games for rising demand.
Operating profit amounted to €141.6m (2020: €57.1m), corresponding to an increase of 148 per cent, with EBITDA soaring 150 per cent to finish up at €160.12m (2020: €64.12m).
Investments in intangible assets amounted to €6.2m (2020: €2.7m) during the quarter, and are attributable to the development of new games and technical platform improvements, such as new functionality. 
Investments in property, plant and equipment amounted to €7m (2020: €4.7m) and comprised new studio space, gaming tables, servers and other computer equipment to meet new technical requirements, and to maintain capacity and performance in connection with new platform launches. 
Carlesund explained: "The positive trend from 2020 continues into the first quarter of 2021 where we see a good momentum both in terms of growth and profitability. The integration of NetEnt has been successful. 
"I am truly impressed by the work from our teams, who, without losing focus on the daily high-quality delivery, and in a very short time, have managed to merge both workflows and organisational structure. 
"We can already see good results from this work in the first quarter and I believe that we are well-set to continue to capitalise on the growing interest in online casino world-wide."
On a regional basis, the group's 'Rest of Europe' segment came out on top with revenue of €104.1m, ahead of Asia's €53.2m, North America's €21.6m, Europe's €21.4m, other with €19.1m, and the Nordics' €16.4m.
Acknowledging that "it's simply has been and still is a tough period," Carlesund adds: "Beyond everything else, our focus has always been to innovate and push boundaries to enhance the player experience. 
"This goes for live as well as for RNG, and I am excited about how the new games that we have in line-up for 2021 will further confirm this commitment. This summer will see the release of the first product coming out of the cross-functional collaboration between the live and the RNG product development teams, Gonzo's Treasure Hunt. 
"This product will combine a popular IP with the best from the live and the RNG worlds. Our slots offering is being re-vamped during the year and will include a new take on some of the most popular titles as well as brand new games from both the NetEnt and Red Tiger brands. 
"During 2021 we will also add new games to the live game show segment as well as new innovative takes on traditional live table games. In short, from a product standpoint, we will 2021 take the entertainment factor to yet a new high level but delivering more unexpected and thrilling quality gaming experiences to all players. "