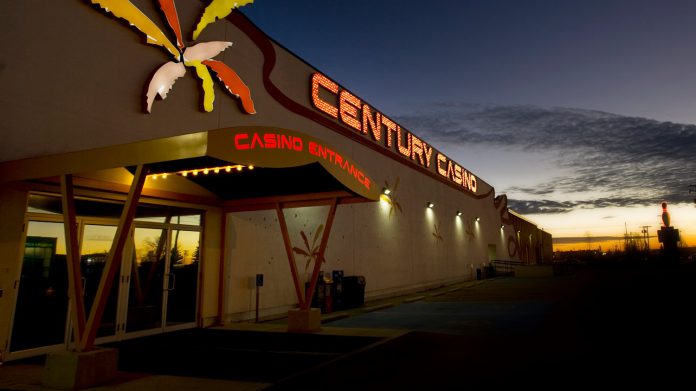 Ongoing casino closures in Canada and Poland continued to hamper Century Casinos throughout the year's first quarter, with the group setting its sights on "a busy summer season in North America as the pandemic subsides".
Amid the impending reopening of the venues across Poland on Saturday 8 May, Century Casinos recorded Q1 2021 revenue of $72.41m, which represents a 17 per cent drop from $87.65m year-on-year.
The group's gaming establishments across the US demonstrated revenue growth of 20 per cent during the time frame to reach $64.37m (2020: $53.42m), however, aforementioned shutdown mandates in Canada and Poland brought declines of 88 per cent and 65 per cent to $2m (2020: $16.1m) and $5.9m (2020: $17m), respectively.
Earnings from operations reached $8.24m, compared to a loss of $31.77m a year earlier, thanks to $17.52m (2020: -$25m) gained in the US which offset declines felt across Canada and Poland.
Net loss during the quarter narrowed to $1.41m (2020: $45.85m), with adjusted EBITDA up 53 per cent YoY from $9.64m to $14.74m driven by a 153 per cent rise in the US to $22.12m (2020: $8.75m). 
"We are pleased with the strong adjusted EBITDA for the first quarter, driven almost exclusively by our properties in the US because our properties in Canada were closed for the entire quarter and our casinos in Poland were closed for most of the quarter. We estimate the negative impact of these closures to Adjusted EBITDA was at least $6.7m," stated Erwin Haitzmann and Peter Hoetzinger, co-chief executive officers of Century Casinos. 
"For the third quarter in a row, we have been able to achieve high operating margins and we believe that will continue to be attainable. We look forward to the reopening of our casinos in Poland on May 8, our casinos and racetracks reopening in Canada and to a busy summer season in North America as the pandemic subsides."