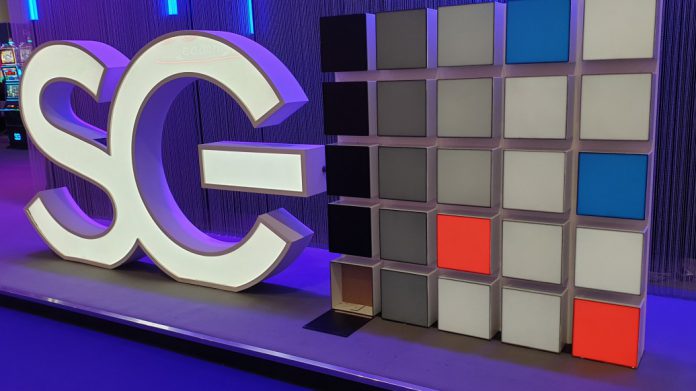 Scientific Games' SciPlay, lottery and digital divisions delivered gains through the year's first quarter, however, the group's gaming segment continued to be heavily impacted by COVID-19 restrictions for casinos globally.
First quarter consolidated revenue was $729m, which represents an increase of half of a percentage point when compared to the $725m recorded one year ago.
The lottery, SciPlay and digital businesses delivered double-digit revenue growth as the group aimed to drive customer engagement, with casino restrictions and closures, particularly in Europe, proving to be costly.
Gaming revenue dropped 23 per cent from $318m to $244m, with adjusted EBITDA up 13 per cent to $108m (2020: $96m) driven by a more favourable product mix, cost actions, and certain credit receivable allowance and inventory charges that impacted the prior year.
Gaming operations revenue declined five per cent from the prior year as casino capacity restrictions persist. North America gaming operations revenue improved on a sequential basis, with it hoped that new cabinet launches to support growth as restrictions ease.
Revenue in the group's lottery division increased 17 per cent to $248m (2020: $212m) and adjusted EBITDA rose 53 per cent to $119m (2020: $78m), driven by record US instant game sales, large Powerball and Mega Millions jackpots as well as strength in Europe.
Lottery instant product revenue was $26m higher than the prior year primarily driven by performance in states under the Scientific Games 'Enhanced Partnership' program.
SciPlay revenue finished 28 per cent up at $151m (2020: $118m) and adjusted EBITDA increased 32 per cent to $46m (2020: $35m) from the prior year, due to continued growth in social casino games that outpaced the market and record player conversion.
Revenue and adjusted EBITDA in the group's digital division jumped 12 per cent and 26 per cent to $86m (2020: $77m) and $29m (2020: $23m), respectively, which the group says was driven by igaming and record results in the quarter led by original content, successful launch in Michigan and strength in Europe.
Barry Cottle, president and CEO of Scientific Games, noted: "I am extremely pleased with our progress this quarter. Despite the continued challenges, our teams' dedication and focus enabled us to build on our gains from last year.
"We delivered another strong quarter, enabling us to return to growth on both the top and bottom lines. Our new gaming strategy and product roadmap continues to have success and our lottery, SciPlay and digital businesses delivered strong growth in the quarter. Our results demonstrate the strength of our content and franchises, engaging players on any platform they want to play.
"The executive team and our board are continuing to work together and are making great progress as we look to optimise our portfolio, deleverage our balance sheet and capitalise on key areas of growth in order to unlock value for our shareholders."
Net loss was $9m compared to $155m in the prior year period, primarily due to gaming business segment receivable credit allowances, inventory and goodwill impairment charges which totalled $91m in 2020. Group-wide adjusted EBITDA finished 35 per cent up at $270m (2020: $200m).
Michael Eklund, EVP and CFO of Scientific Games, added: "The team has really stepped up to make meaningful progress on our key initiatives. We remain laser focused on delivering revenue and AEBITDA growth, and strengthening our balance sheet.
"Our continued focus on operational efficiency is enhancing our cash flows. We are executing at a high level and I could not be more excited about the path forward for Scientific Games."