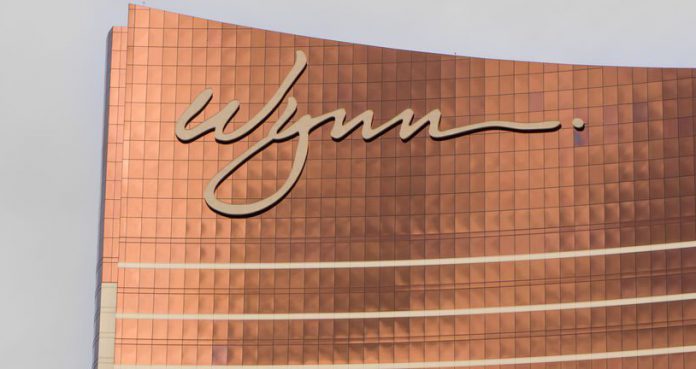 Wynn Resorts has announced that its Wynn Interactive online gaming division is to become an independent public company, after unveiling plans of a business combination with newly incorporated blank check company Austerlitz Acquisition Corporation I.
Upon closing of the proposed transaction, the combined company will retain the 'Wynn Interactive, Ltd.' name and relist its shares on the Nasdaq Stock Exchange under the new ticker symbol 'WBET'.
The combination includes approximately $640m of cash proceeds from Austerlitz to fund operations and support new and existing growth initiatives, with an enterprise valued at approximately $3.2bn at closing, representing 4.5x Wynn Interactive's projected 2023 revenue, to be created.
Current shareholders of Wynn Interactive will retain approximately 79 per cent of the combined company, including 58 per cent to be held by Wynn Resorts.
"We are confident that this transaction will unlock the tremendous potential of Wynn Interactive to further accelerate growth and enable the business to capture the massive opportunity in North America," stated Matt Maddox, CEO of Wynn Resorts and chairman of Wynn Interactive. 
"Bill Foley is the ideal partner to ensure continued success – his track record with business combinations, extensive experience growing marquee consumer brands and partnering to maximise value in businesses like ours will be invaluable as we continue scaling."
The proposed business combination, which has been unanimously approved by the boards of directors of both, is expected to close by the end of 2021, subject to approval by Austerlitz I's stockholders, regulatory approval and other customary closing conditions.
"Wynn Interactive is rapidly establishing a leadership position in what will ultimately be a $45bn North American online sports betting and igaming market through our relentless focus on product features, user experience and customer service. 
"We look forward to working with Bill Foley and Austerlitz I to support Wynn Interactive's long-term growth," said Craig Billings, president and executive director of Wynn Interactive.
Upon closing, Maddox will continue to serve as chairman, Billings is to maintain operations as president and executive director, Wynn Interactive co-founder Sadok Kohen will continue in the role of CPO and director, and Norbert Teufelberger and Ellen Whitemore will also carry on as directors. Additionally, William Foley II intends to serve as a director on the company's board.
Foley, II, founder of Austerlitz I, commented: "I am excited to be a partner and future owner of Wynn Interactive. Wynn is the premier brand in gaming and luxury resorts and we believe our investment in Wynn Interactive fits the criteria for the type of company and management team with which we like to co-invest. 
"I'm optimistic about the future of US online casino gaming and sports betting and am confident in the ability of Matt and the Wynn Interactive team to execute the business plan and exceed their financial projections against what will be a massive addressable market."