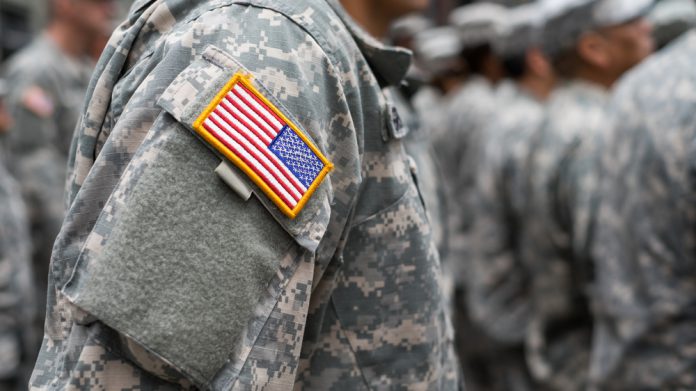 Penn National Gaming is to debut an initiative to honour active-duty military, veterans and first responders, in celebration of Armed Forces Day on Saturday 15 May.
Debuting as myheroes, which will launch as an exclusive, fully integrated extension of the group's mychoice rewards loyalty program, it will provide access to discounts and offers at Penn National's 41 properties in 19 states.
"Honoring and supporting our nation's heroes is a personal passion of mine and it's one of our company's top priorities, which extends to our recruitment efforts, team member recognition and ongoing charitable and community support," said Jay Snowden, president and CEO of PNG.
All of Penn National's properties will feature special benefits and unique events throughout the year for their active-duty military, veterans and first responder patrons. 
Each myheroes member will receive a tier upgrade to 'Advantage,' a commemorative pin and a special players club card at signup, as well as gaining the option to designate a family member or friend to share in all the same benefits, rewards and gifts of the program. 
In addition, properties will provide dining and retail discounts, as well as hotel discounts of up to 30 per cent at all venues with such amenities. Special promotions and events for qualified patrons will also be featured every day of the week throughout the year.
"In addition to the myheroes program for our loyal patrons, later this year we'll be launching the US Chamber of Commerce Foundation's 'Hiring Our Heroes' initiative, which connects veterans, service members, and military spouses with meaningful employment opportunities," continued Snowden.
"We are committed to identifying and hiring full-time team members through this program to further unite the military community with our company in order to create economic opportunity and a stronger, more diversified workforce.
"Penn National is also proud to spotlight our team members who served in the military through heart-of-house 'Honor Wall' displays and in our company newsletter. In addition, we host special events on Veterans Day, Memorial Day and throughout the year. 
"Finally, our Penn National Gaming Foundation and our properties around the country are proud to support numerous local non-profit organisations serving our veterans and active service members."
The program was the brainchild of Tosh Anderson, director of marketing at Hollywood Gaming at Dayton Raceway who served in the US Army, and William Zeralsky, vice president of marketing strategy at PNG's Las Vegas service centre, whose brother currently serves in the Navy.