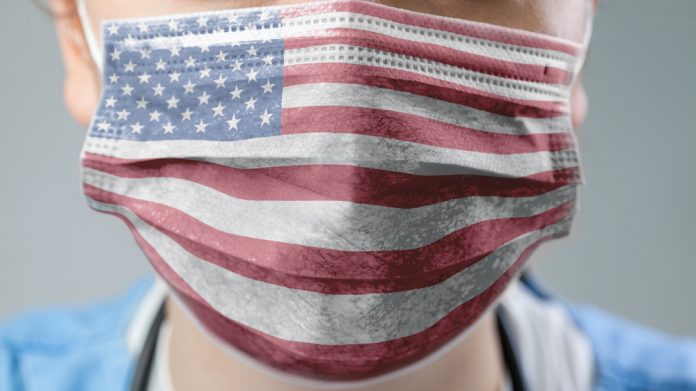 The Nevada Gaming Control Board has confirmed an earlier declaration by the region's Governor Steve Sisolak that it will be following the latest recommendations on mask wearing that has been issued by the Centres for Disease Control and Prevention.
This says that if you've been fully vaccinated you can resume activities that you did prior to the pandemic; and that you can resume activities without wearing a mask or staying six feet apart, except where required by federal, state, local, tribal, or territorial laws, rules, and regulations, including local business and workplace guidance.
Furthermore, the guidance also says that if travel is undertaken in the US, individuals do not need to get tested before or after, or self-quarantine upon its culmination.
In updating its own guidance, the NGCB once again stressed pride at "the industry's outstanding efforts to vaccinate its hospitality workforce."
Nevada will be following the latest recommendations on masking from @CDCgov and @NVHealthRespon1 will be issuing more information later today.

I strongly urge all Nevadans who have not yet taken advantage of the #COVID19 vaccine to do so as soon as possible. https://t.co/xGG9aICL74

— Governor Sisolak (@GovSisolak) May 13, 2021
It adds that "this remarkable work, resulting in vaccination of a substantial percentage of the people who make up the hospitality workforce, will benefit the gaming industry, the local governments that rely upon the gaming economy, and, ultimately, it will benefit the state."
Updates to Emergency Directive 045 state that: 
The Board neither requires nor prohibits gaming licensees from confirming patron vaccination status. Licensees are encouraged to post signage with the latest CDC mask guidance for vaccinated and unvaccinated guests.  

The Board's agents will not attempt to confirm vaccination status of patrons. Consequently, unless circumstances change, it is not practical for the Board to attempt to enforce a mask mandate tethered to an individual's vaccination status.  

Licensees may have mask policies that are more restrictive than the CDC guidance. Staff should consult with their employers regarding workplace COVID-19 safety protocols. 
Wynn Las Vegas has already moved to clarify its own position, saying that beginning today "Wynn Las Vegas and Encore will communicate to guests that they are not required to wear a mask if they are fully vaccinated and are required to wear a mask if they are not".
Furthermore, the company currently has a vaccination rate of 91 per cent among its employees in Las Vegas and as a result, was granted permission by the NGCB to amend its occupancy and physical distancing requirements.  
Effective May 10, the gaming areas at both properties were also permitted to run at 100 percent occupancy, and plexiglass dividers were removed from all table games and slot machines
Wynn becomes one of many to have been cleared for 100 per cent gaming floor capacity, with MGM Resorts International, Caesars Entertainment, and Boyd Gaming, making similar statements this week.