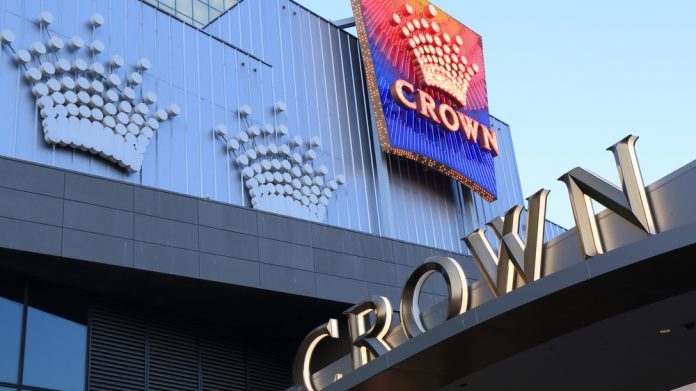 Crown Resorts' Melbourne business operations have shut down for a one week period, after the state of Victoria entered its latest circuit breaker lockdown following an increase in COVID-19 infections. 
On the advice of its public health team, James Merlino, Victoria's acting premier, updated that the region would implement the added restrictions from 11:59pm on Thursday, 27 May, 2021, until 11:59pm on Thursday 3 June, 2021.
This comes just days after the return of other rules, which included private gatherings in the home being limited to five visitors per day, public gatherings limited to 30 people and face masks needing to be worn indoors, unless an exemption applies.
A number of other Australian states, such as Queensland, Western Australia, and Tasmania, have closer borders with Victoria, and an announcement is expected from New Zealand regarding its travel corridor arrangement.
The region reported 12 new cases acquired locally in the past 24 hours, which takes its total number of active cases to 34. In total, Australia has recorded a little over 30,000 cases and 910 deaths.
Merlino stated: "As we've seen here, and across Australia, this kind of short, sharp action is effective in stopping this thing in its tracks. Our public health experts' prime concern: just how fast the B1.617.1 variant is moving.
"Overseas, they haven't been able to track how quickly this version of the virus can move. Here in Victoria, though, we're seeing not only how quick it is – but how contagious it is too."
Adding: "We've seen other countries come up against these variants and lose. Badly. Places like Taiwan that have gone from no or very low cases to skyrocketing numbers in the space of just days and weeks – and now are struggling to get it under control.
"We also know our nation's vaccine rollout has been slower than we'd hoped. And if more people were vaccinated, we might be facing a different set of circumstances. Sadly, were not.
"If we make the wrong choice now, if we wait too long, if we hesitate too much, this thing will get away from us. And lives will be at risk."
Residents will be able to leave home for one of five reasons, food and supplies; authorised work; care and caregiving; exercise, for up to two hours and with one other person; and getting vaccinated.
Exercise and shopping is limited to five kilometres from home, or those closest to you, with the latter permitting only one person per day, per household. Face masks will also need to be worn inside and outdoors, except in your own home.
Childcare remains open, however, schools must close for those other than for the children of authorised workers and vulnerable.
Shops such as supermarkets, food stores, bottle shops, banks, petrol stations and pharmacies will also remain open. Cafes and restaurants will be able to offer take-away only. Gyms, hairdressers, community facilities and entertainment venues will all close. Non-essential retail may only open for click and collect.
Hotels and accommodation can only stay open to support guests already staying onsite, but no new bookings can be made unless it's for one a permitted purpose, like authorised work. 
Crown Melbourne updates that it will continue to provide hotel accommodation for approved purposes, with employees to continue receiving rostered hours and salaries. 
Operations that will cease at the group's entertainment complex include gaming activities; and food & beverage, retail, banqueting and conference facilities other than for the provision of takeaway meals or meal delivery services.
"Crown Melbourne will continue to work closely with the government and health authorities in Victoria and will respond to measures taken in relation to COVID-19," the group closed.