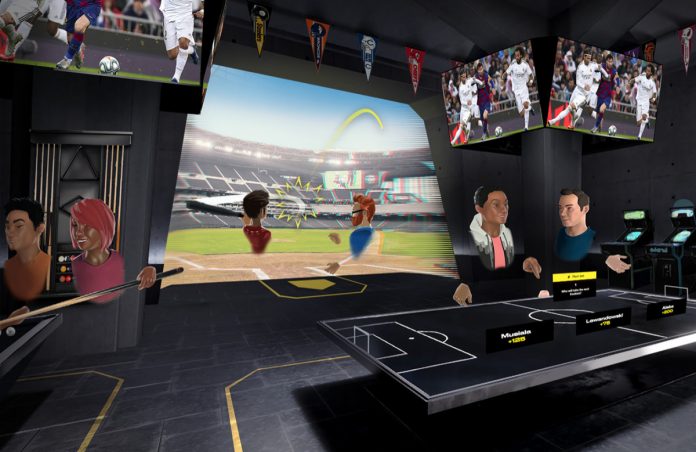 Entain has reaffirmed its commitment to technological innovation by creating a VR multi-sports entertainment experience.
Piloting later this year, the VR "sports club" entertainment experience – which builds upon Entain's partnership with Verizon Media – will be made available on the Oculus Quest 2 virtual reality headset.
"We continually offer our customers a wide range of innovative and exciting experiences, and VR is an exciting opportunity for us to innovate in new ways," said Sandeep Tiku, chief operating officer of Entain.
"The aim is to mix sports, entertainment and different types of immersive play in one product, giving customers a great mix of new, exciting stuff to enjoy."
Customers will be able to live stream football matches, build fantasy line-ups and play a range of different sports games both individually and with groups of friends.
In addition, Entain has strengthened its commitment to 'lead a new generation of interactive sports and entertainment' by offering immersive experiences with music and bands.
Tiku added: "We know consumers are looking for more multi-dimensional experiences, in which the ability to place a bet is only one of the ways they want to enjoy themselves.
"So we want to wow them and give them better experiences than they've ever had before – and at the same time also use our cutting edge technology to keep our players safe."
The launch of the VR experience comes alongside the further development of Entain's Advanced Responsibility and Care strategy, which will move player protection from being reactive to a more personalised, proactive approach to safer gambling. 
Initially launched in November 2020, ARC draws upon 'behavioural play data' to secure the industry's most effective end-to-end customer protections and interactions by 'providing new levels of protection and safeguards to every customer based on their personal risk profile'.