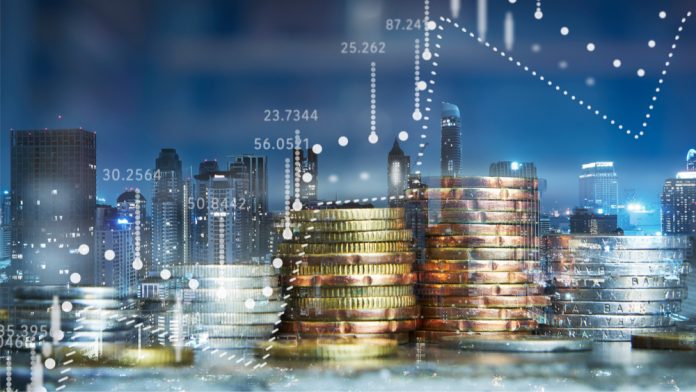 Entain has signalled intentions to accelerate development of its casino and gaming content across several international markets, with plans to double investment in its in-house game studios.
Markets targeted include the UK, US and the Baltics, with a strong focus on the latter a result of Entain's acquisition of Enlabs earlier this year.
In order to push content in the Baltic region, the firm's Oldham, UK-based CR Games studio is developing the latest release of the 'Big Banker' title for Latvian Optibet customers, as well as bwin players in other parts of Europe.
Additionally, the studio is working on a range of new recreational games such as 'Firey Wilds', which are being developed for the mass market in the UK and elsewhere.
Further content will include 'first of their kind' free-to-play slot tournaments, which so far have seen over 30,000 UK-based Entain customers take part in June following the launch, whilst international customers of the Gala, Party and bwin brands are expected to join throughout the summer.
Meanwhile, the FTSE 100 operator's stateside partnership with BetMGM has seen 70% of the American entertainment conglomerate's customers play Entain content, with the Win Studios centre in Hyderabad, India, developing 30 new products specifically for the US market.
Colin Cole-Johnson, Entain Gaming Director, commented: "Our priority is always to create exciting, engaging products that give our customers choice. Not only does this enhance the experience for the millions of people who enjoy our products, but is an important driver of Entain's growth.
"These exclusive, innovative, and tailored games are really valued by our customers. Developing more of our own games means we have complete control over what goes into them, not just in giving our customers a great experience, but also keeping them safe."
Lastly, Entain also plans to launch exclusive Formula One-themed casino content and games later in the year, a direct result of the sponsorship agreement between the McLaren racing team and the PartyCasino and PartyPoker brands.
In order to deliver its range of 'exciting, exclusive new products and experiences' across the targeted jurisdictions Entain plans to double its headcount at its UK, Italy and India in-house studios to around 300 people. In the UK alone, CR Games studio will create eight new roles to increase its membership closer to 50.
The strengthened in-house studio teams will focus on developing new products and customer experiences using 'immersive technologies', including development of the group's debut R product, a 'multi-activity sports club', which is due for release later in the year.
"We love giving our customers great experiences and exciting entertainment as that is the bedrock of what we do," said Jette Nygaard-Andersen, Chief Executive of Entain.
"Increasing our investment across all three of our in-house games studios will provide more of that for our customers across all our global brands.
"By widening our offer with new and exclusive games, such as free-to-play tournaments, we give existing and new customers more reasons to use our products. This not only helps to grow our business but brings fresh insight, so we can further improve the offer for our customers."