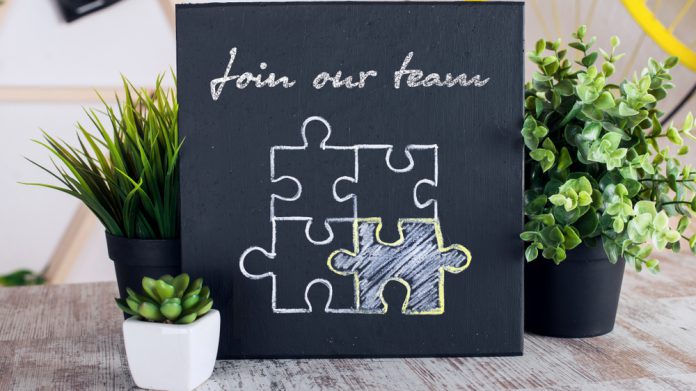 With comings and goings commonplace across the industry, High 5 Games, Trustly, and PointsBet, all feature in our latest rundown of a number of recent manoeuvres.
High 5 Games
Robert Gansmo has been named as chief financial officer of High 5 Games, as the igaming content provider bolsters its c-level team amid an ambition of further expanding its presence in North America and beyond.
Most recently, Gansmo served as the CFO of Wynn Resorts (Macau), providing the company with fiscal leadership for 11 years. During his tenure, he is praised as playing a leading role in Wynn Macau's IPO on the Hong Kong Stock Exchange and helping to lead the company's operations through a period of substantial growth.
Tony Singer, CEO of High 5 Games, commented: "As we look to do some innovative things around the world, there's no better CFO to help chart the right course than Robert Gansmo. His history of driving growth in existing markets and expanding into new ones is impressive. I'm looking forward to doing great things together."
Online gaming operator PointsBet has appointed Chantal Cipriano as vice president of legal, compliance and people for its Canadian operations. 
The gaming and sports betting industry lawyer joins Nic Sulsky – PointsBet Canada's recently appointed CCO – as the company aims to build what it describes as a "uniquely Canadian operation fit for and true to the market".
A native Canadian and long-time Toronto resident, Cipriano joins the firm from Mazooma where she was senior director of legal and compliance. She helped guide the fintech company in providing real-time, bank account level data intelligence and bank-verified payment processing for licensed online gaming and sports betting operators in regulated US markets.
"With the legalisation of single-event sports betting in Canada, PointsBet sits at the forefront of one of the most exciting new gaming market opportunities in our country," she stated.
"With its innovative business model and talented leadership teams in Australia, Ireland, the United States, and now Canada, we are collectively committed to building a company that captures this market opportunity, creates a brand that strongly resonates with Canadian consumers, and ultimately, a diverse company that the Canadian executive team can be proud to lead.
"The sports betting landscape will evolve at a rapid pace in Canada, and I look forward to assisting PointsBet navigate that evolution as the company continues to scale."
Pennsylvania Gaming Control Board
The Pennsylvania Gaming Control Board has confirmed that chairperson David Barasch has announced his retirement from public service, which includes almost six years in the leadership position of the agency board.
Appointed to a three-year term on the board as chair by Governor Tom Wolf on October 8, 2015, Barash accepted a second three-year term in July 2018. All PGCB Commissioners are limited to a total of six years on the board.
Barasch's decades-long career serving both state and federal government included consumer advocate for the Commonwealth of Pennsylvania, special assistant to Governor Bob Casey, US attorney for the middle district of Pennsylvania, and deputy secretary of the Pennsylvania Department of Revenue.
"The Gaming Control board and the public benefitted from David Barasch's deep experience and steady hand during the past six years," stated Kevin O'Toole, PGCB executive director.  
"At no time in the history of this agency were those qualities more important in a board chair than during the past year of unexpected and unprecedented disruptions to the gaming industry due to COVID-19. 
"During that period under chairman Barasch's watch, the agency not only carried out its casino oversight responsibilities but continued its important work of assuring the new forms of gambling were successfully rolled out."
Trustly
Trustly has named John McLane as chief operating officer, as the firm looks to further drive execution speed, innovation, and customer-centricity to continue capitalising on growing global business opportunities.
McLane, who will also continue to hold the position of president of Trustly's North American business, will lead the business operations across EMEA and North America and drive the global Trustly People agenda.
In addition to this appointment, Sara Berg, Jonas Palmquist and Alexandre Gonthier will also transition into new roles in the group management team.
Berg will transition to the role of chief legal and regulatory officer, Palmquist will become chief strategy officer to drive the company's long-term strategic growth and expansion agenda, and Gonthier becomes senior advisor and executive chair of Trustly North America. 
Oscar Berglund, CEO of Trustly, noted: "As demand for cross-border payment solutions proliferates, John will play a key role in capturing the immense business opportunity for Trustly worldwide. 
"His appointment further strengthens our Group Management Team, while Sara, Jonas and Alex will transition into new roles in the Group Management Team that allow them to focus on their respective areas of expertise. I'm proud to work alongside such a highly skilled and passionate team."