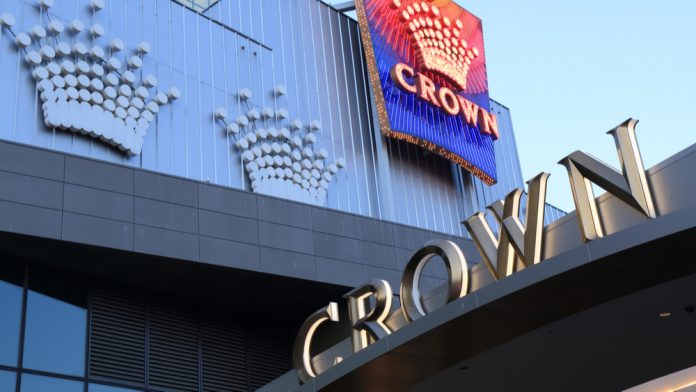 The Crown Resorts has been deemed "unsuitable to keep its casino licence" following breaches of Victoria's Casino Control Act, according to an inquiry assisting the Royal Commission into Crown Melbourne.
Counsel assisting the Royal Commission, Adrian Finanzio SC, highlighted systematic issues regarding anti-money laundering controls, responsible gambling, tax payments and compliance.
Furthemore, Finanzio also suggested that the Crown Resorts executive chair, Helen Coonan, and Crown Melbourne's CEO, Xavier Walsh, should be found "unsuitable to be employees of Crown Melbourne".
Finanzio stated: "The misconduct that has given rise to the loss of confidence and trust is at the most serious end of the spectrum, including systemic and repeated failings as an AML/CTF reporting entity, a provider of responsible gaming, a casino that guards against organised crime influences at the casino, a taxpayer, an employer who failed to prioritise employee safety and a regulated entity who was more concerned with the risk of getting caught than compliance.
"These are all matters which weigh heavily in favour of a finding that public interest be better served by not having this licensee. There was at all times in our submission a systemic failure in Crown's approach, placing it in continuous breach of its code.
"These RSG (responsible service of gambling) failings have had a significant impact on the
community. The evidence revealed that gambling at the casino has resulted in financial hardship, criminal activity, forced prostitution and in some cases even suicide. They together underscore, along with the legislative requirement to do this properly, the importance of the issue.
"In addition, the evidence established a number of serious breaches of Section 68 (concerning the issuance of credit). The breaches are serious because they are obvious violations of the provisions. Crown has failed woefully to adequately address the key risk of money laundering at the casino.
"At present, Crown is not at a level of readiness to combat money laundering at a level that is to be expected of the operator of a casino as sophisticated as Crown. It is, according to its own evidence, at only an early stage of maturity. These are all factors which weigh heavily against suitability."
Finanzio did commend Crown's new Chief Compliance and Financial Crimes Officer, Steven Blackburn, saying there had been "impressive and ambitious" financial crime reform since his appointment in March.
"The Casino Control Act expects of the licensee that it won't behave like the accused in a criminal trial, standing behind the onus of proof and taking every point to avoid conviction," Mr. Finanzio said. "The whole purpose of the suitability test of character, honesty and integrity is that it is expected that the onus will shift to the licensee who will behave like a fit and proper person, who will own up to misdeeds, to proactively seek to address matters of concern.
"A licensee of good repute does not make the untenable argument but instead concedes ground. A licensee of good repute does not resist requests reasonably made or changes sought to be introduced for good reason. They appreciate the reasonableness of the request or the necessity for change, even if the request or the change causes them inconvenience."
"The opposite has been on display over the last two years and … examples of 'Old Crown' behaviour has been on display in recent times," Finanzio continued, referencing the 'Old Crown' phrase which Crown has recently utilised in an attempt to distance itself from its past behavior. "On balance it would be open to the commission to find that it is not in the public interest for the Crown to retain the license."