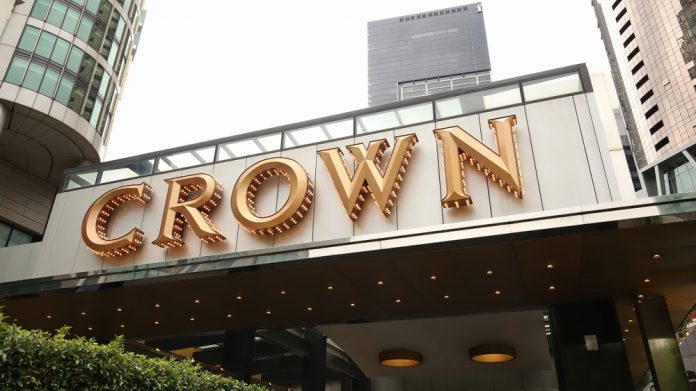 Crown Resorts' Melbourne business operations will remain shutdown for a further week, after James Merlino, Victoria's acting premier, confirmed an extension to the state's restrictions to 11.59pm on Thursday 10 June 2021.
This comes as the group faces yet more criticism for responsible gambling failures, with media outlets reporting that a Royal Commission inquiry has been informed that gamblers via the group's land-based establishments could be left to play unchecked for at least 12 hours. It was also heard that one individual played for over 34 hours straight at its Melbourne site, before being forced to break.
Victoria's latest lockdown extension follows an outbreak of 12 new cases acquired locally in a 24 hour period last week, which took its total number of active cases to 34, and subsequent advice from the public health team to implement constraints.
The area now has 69 active cases and more than 350 exposure sites, with Merlino warning that the variant of the virus being faced, now named Kappa by the World Health Organisation, "is quicker and more contagious than we've seen before".
"I'll say from the outset, this won't be what everyone hoped for – but these are the responsible and proportional adjustments we can make now, while continuing to keep our regional communities safe," Merlino said in a statement.
In the state capital of Melbourne, people can only leave home when shopping for food and supplies, or for authorised work and study; care and caregiving; exercise; and getting vaccinated. People will be able to travel further for exercise and shopping, with an expanded 10km radius, up from 5km.
Limits on masks remain the same, meaning they must be worn indoors and outdoors, while in-person education has been expanded to include those in year 11 and 12, and a number of additional outdoor jobs have been added to the permitted list.
Outside of Melbourne, where it is hoped that a careful easing from restrictions will commence from next week, regional restrictions will be easing from today following "no community transmission in regional Victoria this week".
This will see travel restrictions and the aforementioned five reasons lifted; all year levels will return to face-to-face schooling; public gatherings will increase to ten people, restaurants and cafés can reopen to a maximum of 50, retail, beauty and personal care, entertainment venues and community facilities will also open in line with capacity limits; with offices capped at 50 per cent.
However, it is warned that visitors to the home are still not okay, and that masks still need to be worn inside. Regional Victorians will be able to travel in regional Victoria, while Melburnians will not.
At the Crown Melbourne site, gaming activities and food & beverage, retail, banqueting and conference facilities, other than for the provision of takeaway meals or meal delivery services, will all remain suspended. Hotel accommodation will continue to be provided for approved purposes. 
Crown says that it will continue to support staff financially, and will "work closely with the government and health authorities in Victoria and will respond to measures taken in relation to COVID-19."
Merlino added: "No one wants to be here. And I know this news is tough for every Victorian, every family and every business in this state. But the chief health officer has no choice but to give this advice. And the government has no choice but to follow it.
"If we don't, this thing will get away from us and people will die. No one wants to repeat last winter. To stop that from happening, we need every Victorian to follow the rules, to get tested and to get vaccinated when it's your turn. We can do this, but we need to do it together."