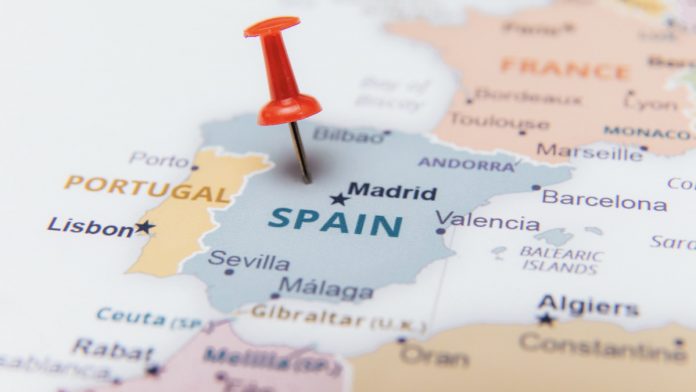 A draft framework of a 'decree project' has been published by Spain's Ministry of Consumer Affairs with the aim to establish "safer gaming environments" as well as additional consumer gambling safeguards as a federal mandate administrating the Spanish gambling sector. 
According to the Ministry's foreword on the project – outlining comprehensive protective measures required to modernise Spain's 2011 Gambling Law – Spanish gambling requires an "optimal framework" to protect consumers of all ages and backgrounds.
In addition, licensed operators must face new rules, improving the monitoring of customers in order to report on gambling disorders.
The project's framework has been divided into three policy areas: informing stakeholders on the requirement of new safeguards; the duties and obligations of licensed operators; and the protection of consumers against the gambling risks of intensive play, psychological disorders, addiction, and underage gambling.
Moreover, regulated gambling marketplaces must now ensure that customers maintain the rights to track their gambling spend and activity, as stated by the project. Therefore, licenced incumbents in Spain are obliged to comply with a "safety-first approach" – meaning that no businesses can endorse extra spending among customers. 
Following new safety measures, the project also sees the endorsement of the requirement for online casinos to ensure that, for a minimum of 24 hours, players set a "net spend limit on each wagering session".
Furthermore, sports betting customers will have to set a minimum betting spend, before being allowed to place a bet or activate their accounts.
For licensed operators, the new requirements means that they will have to send customer reports detailing their spend and time spent gambling following each online session, as well as provide a dedicated Spanish language helpline with staff trained to DGOJ standards.
Meanwhile, gambling websites and mobile apps will be required to include a link on their home screens or main menu – under the name "juego más seguro" – providing information on safer gambling.
The project also states that "High-risk players" will be limited on how they place their bets, ruling out the use of credit cards or any form of bonus type incentives, while young customers must be targeted with additional messages on gambling risks and can not be treated as VIP's.
With the mandate aiming to be carried into law by July 2022, as it stands, Spain's Ministry of Consumer Affairs will be aiming for the project to be certified as a "Royal Decree on Safer Gambling Environments".