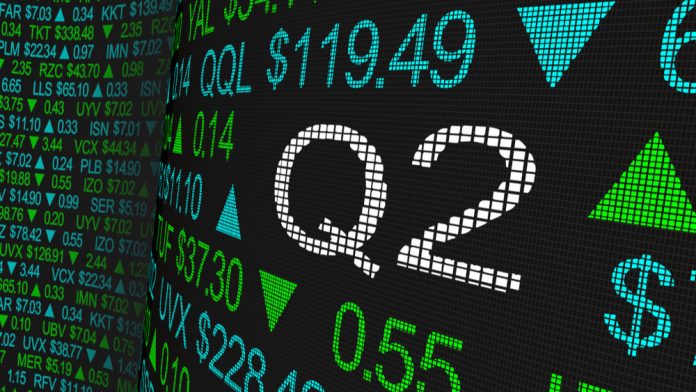 Evolution has hailed its Q2 performance which 'reflects the stronger underlying growth and market position of live casino' which saw a increase of 59 per cent to €203.7m.
Publishing its interim report for January to June, 2021, Evolution experienced a two per cent decline in RNG from Q220 after witnessing a slight increase from the first quarter with Martin Carlesund, group CEO at Evolution, highlighting it expects the year-on-year RNG-growth to "improve in the coming quarters" as it's currently in the "middle of reshaping" its RNG roadmap.
Within the report, the company revealed its operating revenue in the second quarter increased by 100 per cent compared to the second quarter of 2020 to €256.7m. Moreover, EBITDA increased to €174.7m, an increase of 115 per cent and corresponding to a margin of 68 per cent.
Commenting on the performance of live casino, Carlesund noted: "The live casino business continues to see exceptional world-wide demand and grew 59 per cent compared to Q220. It is good to see live casinos continue to deliver such a high growth rate yet another quarter. I am happy with the performance in the second quarter but as always we can do better and should always strive to do more."
Within the report, the UK and Nordic markets – 14 per cent of group revenue – appears to be mature for live casino, with quarter on quarter decline across products of seven per cent in the UK and flat performances in the Nordic regions.
While the UK decline can be explained by currency, the rest is likely to be a combination of regulatory pressure and market share losses. Nordics is also likely to be held back by different regulatory pressures, such as Swedish casino limits, Norwegian enforcement, but also from a low-growth base.
Evolutions' strong live casino performance should not be a surprise given that Q2 online gaming companies are now overlapping the first phase of lockdown.
"As always, we continue to put great focus on products and innovation in both our verticals with the ambition to continuously recharge our product offering," Carlesund added. "The flawless end-user experience together with entertaining, innovative games is the core of Evolution. Evolution's ambition is not only to continuously develop new unique games, but also to launch incremental improvements to our existing titles to enhance the player experience to perfection in every detail.
"In live casino securing long-term quality through continuous improvements is essential in our ambition to increase the gap to competition. In the quarter we have for example made a revolutionising new version of our Baccarat game which we hope will be the new way of playing Baccarat all over the world.
"Also the Game Show category will see new titles during the second half of this year. We are developing the category with games that engage the players with more entertainment and more control for the player. We believe this is a way to broaden the category even further to yet new types of players."
"At the end of the second quarter, Evolution also completed the acquisition of Big Time Gaming, announced in April. The acquired business, with its portfolio of slot brands and game mechanics, will be fully consolidated from the third quarter 2021. We all very much look forward to start working on what we can do together with BTG.
"As stated at the top we continue to see increased demand for online casino globally. Our products are global, and our long-term ambition is to be the global market leader. We want to re-shape the online casino market in the world. It is that simple. The expansion potential lies in both existing geographies and in new markets.
"This quarter we have expanded in the UK through an agreement with the gaming operator Entain for online games on the Ladbrokes, Coral and Gala platforms. In the US new markets open up state by state. Our Michigan studio is approved and ready for launch, it will be the third studio we operate in the US.
"It is a very active time within the company right now. I very much look forward to the second half of the year, and to continue to widen the gap to competitors. We remain ever so paranoid, only by working hard to improve our offering step-by-step, day by day – every day can we reach our goals."