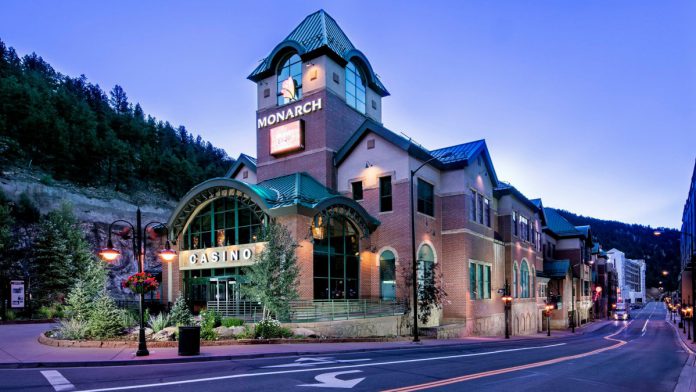 Monarch Casino & Resort has continued to rebound from the numerous challenges endured during recent times, as the group reports continued gains across the Black Hawk, Colorado, and Reno, Nevada, markets.
This comes as the casino operator reports its second quarter performance, which saw revenue reach $97.7m, an increase of 544.8 per cent from $15.2m during the same quarter one year earlier which saw operations close for much of the period due to the COVID-19 pandemic.
Furthermore, casino, food and beverage, and hotel revenues increased 482 per cent, 664.5 per cent and 847.9 per cent year over year, respectively.
This, says Monarch, was driven primarily by the ongoing ramp up in business at its hotel and expanded casino in Black Hawk. In addition, the prior-year quarter was impacted by pandemic-related shutdowns, which lasted until June 4, 2020, for its Atlantis Casino Resort Spa, and June 17, 2020 for Monarch Black Hawk. Compared to the 2019 second quarter net revenue increased by 55.7 per cent.
Net income for the three months ending June 30, 2021, reached $18.1m compared to a loss of $4.3m in 2020, with adjusted EBITDA at $35.1m (2020: $490).
Compared to the second quarter of 2019, net income increased 95.6 per cent, and Adjusted EBITDA surged 112.9 per cent.
John Farahi, co-chairman and CEO of Monarch, commented: "Our second quarter financial results highlight continued market share gains in both Black Hawk and Reno.
"The two markets are experiencing rapid population growth and healthy economic fundamentals that are propelling demand for our market leading properties.
"We also believe that the pent-up demand is impacting the revenue growth, along with the federal government's recurring stimulus. Labor market constraints continue to be our major challenge at both properties."
For the first six months of the year, the group has seen revenue growth of 161 per cent to $172.6m (2020: $66.1m), net incomes has reached $26.3m contrasted to a loss of $2.3m one year earlier, with adjusted EBITDA surging to $58m (2020: $8.5m).
Concluding his corporate update, Farahi suggested that the group could be casting acquisitive glances elsewhere during future weeks and months: "We have a proven operating model and are diligently exploring potential acquisition strategies where we can apply that expertise.
"Further, we are considering ways to leverage our additional acreage on the Atlantis site in Reno. Monarch is well positioned to avail itself of opportunities, as they present themselves."