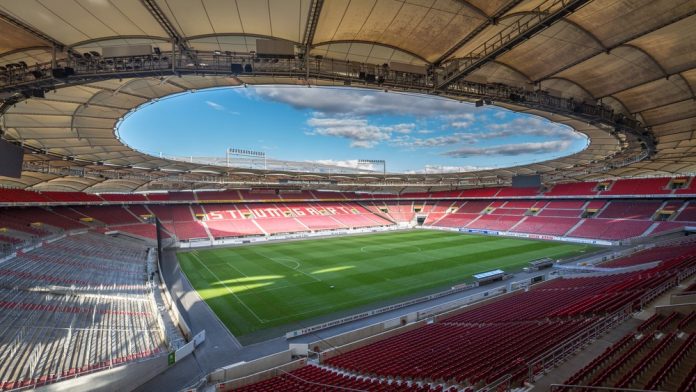 Betway has further bolstered its presence in the German footballing ecosystem, after the online gambling group secured an exclusive three year partnership with VfB Stuttgart.
The deal designates Betway as a premium partner of the Bundesliga side, and follows similar such agreements made alongside Eintracht Frankfurt and FC Schalke 04 in recent weeks.
"VfB Stuttgart are one of Germany's most successful football clubs and we're very proud to become their premium partner on an initial three-year deal," stated Anthony Werkman, Betway CEO.
"This agreement reflects our ambitions as a brand, as the Bundesliga is recognised around the world as one of the biggest football leagues. We're delighted to have further association with it for Betway, a brand that is synonymous in the highest profile sports and teams around the globe.
"Stuttgart finished in the top half of the Bundesliga last season and we're looking forward to working with the club as they strive for further success in Germany's top flight."
Lauded as a "flagship announcement," the deal will see the firm gain activation rights, in addition to having branding feature on LED screens and cam carpets.
Maik Brodowski, Betway's head of marketing for Germany, said: "We're really excited to be growing our relationship with VfB Stuttgart and are thrilled to become their exclusive premium partner.
"The team's potential is there for all to see having finished in the top half of the Bundesliga last season following their promotion."We look forward to sharing the thrill and connecting with the loyal fanbase through various activations over the next few years."
Based in southwest Germany, VfB Stuttgart, whose home is the Mercedes-Benz Arena, the capacity of which nudges over the 60,000 mark, are the five-time national champions.
Thomas Hitzlsperger VfB chair of the board of management, added :"Our partnership has proven successful for both sides, even in a challenging time for soccer.
"We are therefore very pleased that Betway is expanding its commitment to VfB and look forward to a long-term collaboration."