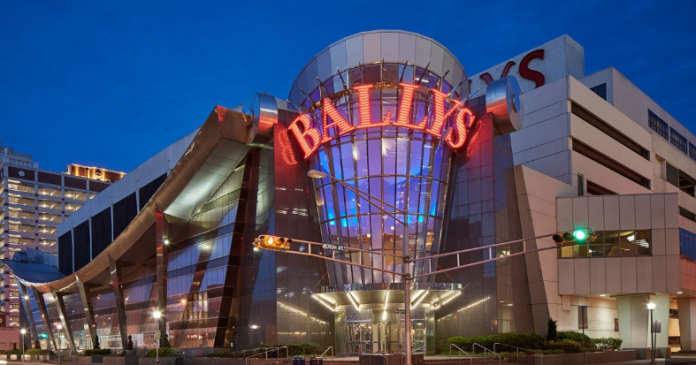 Record revenue and earnings have been reported by Bally's Corporation during the second quarter ending June 30, 2021, with improved customer confidence, minimal capacity restrictions, and a disciplined operating strategy all praised as contributing factors.
Revenue through the time frame rebounded significantly to come in at $238.8m, which represents a sharp incline from the $28.9m recorded during the COVID-19 impact Q2 2020, when shutdown mandates were still in place across much of the country.
In the group's 'East' segment revenue increased $122m to $132.4m, with its 'West' section rising $109.7m to $127.9m compared to the same period one year earlier. This marks the single largest revenue quarter in the group's history. 
The incremental revenues from acquisitions completed in the second half of 2020, including Bally's Kansas City, Casino Vicksburg, Bally's Atlantic City and Eldorado Shreveport, and those acquired in the first half of 2021, including SportCaller, MKF, Bally's Interactive, Bally's Lake Tahoe (formerly MontBleu Resort Casino and Spa), Tropicana Evansville and Jumer's Casino & Hotel, contributed to aggregate revenue of $134.6m in the second quarter of 2021.
The company also continued to see strong operational efficiencies positively impacting margins, a trend since reopening from the pandemic. Income from operations increased $101.5m year-on-year to $80.5m.
Net income through Q2 was $68.9m, an increase of $92.5m from a net loss of $23.6m year-on-year. Net income for the quarter was bolstered by several one-time items, including pre-tax gains of $77.5m in connection with the acquisitions of Bally's Lake Tahoe and Tropicana Evansville.
Adjusted EBITDA was $83.8m, an increase of $94.5m from negative adjusted EBITDA of $10.7m. The West segment adjusted EBITDA increased to $52.1m from $4.7m, while for the East it was $41.6m versus negative adjusted EBITDA of $10.3m.
George Papanier, president and chief executive officer, explained: "We had record revenue and earnings performance in the quarter and remain confident that we will continue to benefit from rebounding demand across our land-based portfolio.
"Improved consumer confidence, minimal capacity restrictions and our disciplined operating strategy all contributed to extremely strong numbers across the board in the second quarter.
"The closing of the Bet.Works acquisition was another significant step in our evolution to become a leading omni-channel provider. We continue to make progress on our transformative acquisition of Gamesys and look forward to closing that transaction during the fourth quarter."