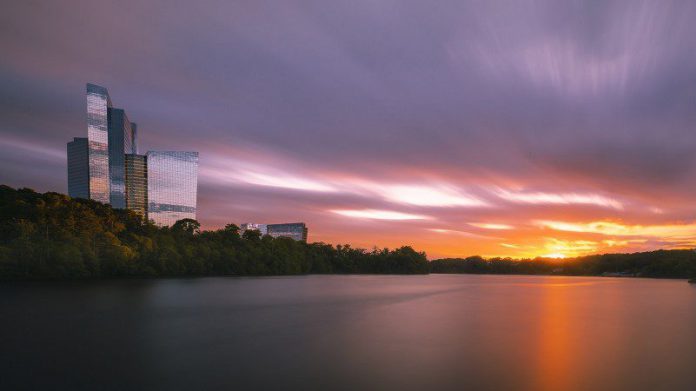 Mohegan Gaming and Entertainment has praised a quarter which it says was "indicative of the continued recovery" of its US gaming properties, despite revenues falling shy of the same period two years earlier. 
After the firm praised "an important quarter in the evolution" of MGE earlier this year, net revenue for the third fiscal quarter ending June 30, 2021, finished up at $328.2m, a 206.1 per cent increase from $107.2m year-on-year.
Income from operations of $64m comes in contrast to a loss of $20.5m in 2020 as adjusted EBITDA surged to $101.7m from $8.4m, with the improvements coming in relation to company-wide COVID-related property closures in 2020. 
When compared to the third quarter of 2019, consolidated net revenues declined 5.6 per cent from $347.6m, however, income from operations and adjusted EBITDA increased 15.9 per cent and 24.6 per cent from $55.2m and $81.6m, respectively.
While the adjusted EBITDA improvement was largely driven by reductions in operating costs and expenses, including lower payroll costs and marketing expenses, net revenues continued to be impacted by the COVID-related closure of MGE Niagara Resorts and state-mandated social distancing protocols at the company's other properties. 
"Another quarter of strong results demonstrates that MGE remains well positioned as we continue to emerge from the pandemic," said Raymond Pineault, CEO of MGE. 
"In addition, we recently announced Mohegan Digital, which will provide leading sports betting and digital gaming solutions to our loyal customers and attract new customers on a broader scale.
"This new business line will diversify our future revenue streams and contribute to the financial stability of MGE. Finally, MGE Niagara Resorts reopened to the public on July 23rd after just over 16 months of closure due to COVID restrictions in Ontario."
Revenue at the group's flagship Mohegan Sun property recorded a 181.3 per cent uptick to $220m (2020: $78.23m), due to increased visitation, positive gaming trends and removal of the final remaining COVID-related restrictions on May 19.
Pennsylvania's Mohegan Sun Pocono benefited from the removal of COVID-19 restrictions to record $62.93m (2020: $10.51m), and MGE Niagara Resorts reopened with two days of invited guests only events on July 21s and 22, and to the public on July 23, to increase 26.7 per cent to $14.38m (2020: $11.34m).
Revenue in the group's management, development and other operating results segment closed at $21.78m (2020: $6.54m), driven by growth in management fees from ilani and fees earned from the management of Paragon Casino Resort.
Furthermore, the third quarter of 2021 was also the first full fiscal operating quarter for Mohegan Sun Casino Las Vegas, which opened to the public on March 25, 2021, as revenue closed at $8.36m.
Carol Anderson, MGE CFO, added: "These results are indicative of the continued recovery as most remaining COVID-related restrictions were lifted at our United States properties during the quarter. 
"At our flagship property Mohegan Sun, while revenues were below third quarter 2019 levels, which is the closest comparable due to property closures in the third quarter of 2020, Adjusted EBITDA was $82.4m, 22.5 per cent favorable to the third quarter of 2019, and EBITDA margin was up 1,065 basis points over the same period.
"Outside of Connecticut, ilani in Washington state continues to perform ahead of expectations, and Mohegan Sun Pocono, Mohegan Sun Las Vegas and Resorts are generating positive results."