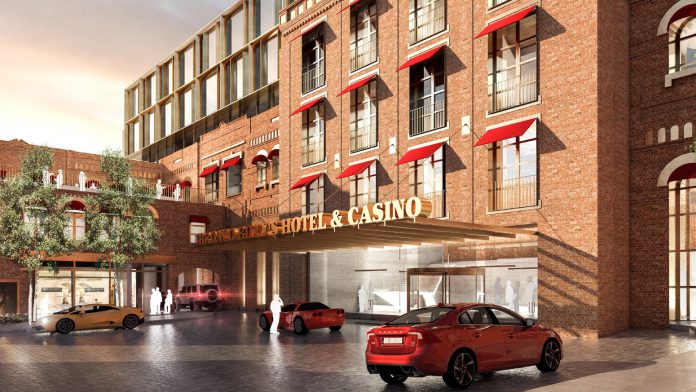 Full House Resorts has heaped yet more praise on structural changes implemented throughout the company, as the casino operator's Q2 performance follows a trend of demonstrating a continued recovery.
Revenue during the period ending June 30, 2021, finished up at $47.4m, which represents a 226.9 per cent increase from $14.5m in the prior-year period and 13.9 per cent up from 2019'2 $41.6m.
The prior-year period reflects the pandemic-related closure of all of the company's properties from mid-March 2020 through to late-May 2020 for Silver Slipper, and until June 2020 for the rest of its properties.
Revenue increased in the geographical reporting segments of Mississippi, which finished up at $24.2m (2020: $9.1m & 2019: $18.8m), and Nevada, which reached $4.7m (2020: $1m & 2019: $4.2m)
However, declines were felt from the comparative period two years earlier in Indiana, which reached $10.5m (2020: $2.2m & 2019: $11.5m), and Colorado, where revenue closed at $6.3m (2020: $1.6m & 2019: $6.8m).
Net income during Q2 recovered to $5.5m from losses of $6.7m and $1m recorded in 2020 and 2019, respectively, as adjusted EBITDA closed the period at $14.9m (2020: -$1.3m & 2019: $4.2m).
Full House says that the "strong growth" recorded during the current year was due to operational and marketing improvements that bore results beginning in the second half of 20201, as well as the mandated closures.
Results also include $1.5m of revenue related to the company's contracted sports wagering segment. Currently, five of the firm's six permitted sports wagering skins in Indiana and Colorado are live, with the remaining entity set to begin operations in the coming months.
Daniel Lee, president and CEO of Full House Resorts, explained: "These strong continued results have allowed us to continue to re-invest in, and improve, our properties. 
"For example, with the ramp-up of our new marketing systems at Bronco Billy's and Rising Star largely complete, we now look forward to upgrading the casino marketing systems at our two Nevada properties, scheduled for this year's fourth quarter.
"Our Silver Slipper property, after several years of adding new amenities and with a new exterior color scheme, is essentially a new and reinvigorated destination. We also continue to invest in new slot products throughout the company.
"In many ways, our current results are the product of several years of investments in our casinos and new technology, as well as the diligent efforts of our team across the country."
For the first six months of the year, revenue reached $89.6m (2020: $45.3m & 2019: $82.1m), with net income closing at $2m (2020: -$11m & 2019: -$2.6m), and adjusted EBITDA coming in at $25.6m (2020: -$2.6m & 2019: $7.8m).
To close, Lee also offered an update on potential developments: "We also continue to pursue other growth opportunities in the longer-term, including our proposed American Place project in Waukegan, Illinois.
"The Illinois Gaming Board recently hired a consultant to help evaluate each of the three proposals remaining in the process. We look forward to the opportunity, perhaps later this year, to share our vision for a new casino destination for the Waukegan community.
"Also, the Indiana Gaming Commission recently issued a request for proposals to develop a casino in Terre Haute, Indiana, which is approximately one hour west of Indianapolis.
"Full House had previously proposed development of a casino in Terre Haute and is considering responding to the RFP."