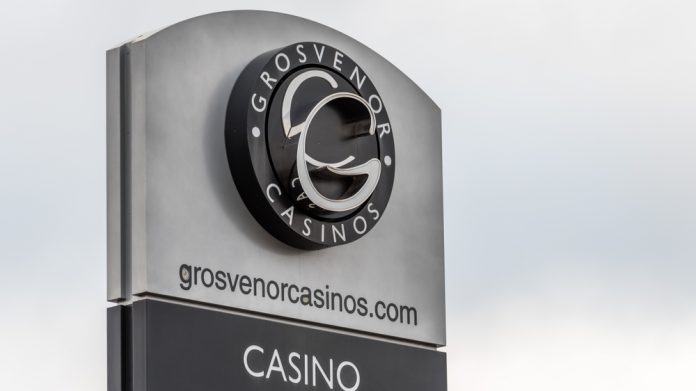 The Rank Group has asserted that it is looking forward to a new financial year with a foundation of solid trading, after disclosing its performance during the COVID ravaged 12 months ending June 30, 2021.
With 79 per cent of the group's revenue being derived from venues businesses, closures imposed in response to the pandemic which brought with capacity constraints, reduced opening hours and other restrictions during the year, have resulted in a series of declines.
The company's statutory performance shows a revenue drop of 48 per cent to £329.6m (2019/20: £629.7m), with Rank asserting that it has taken "decisive action to protect the business and to prepare for the post-pandemic opportunities when consumer confidence to enjoy indoor leisure and entertainment experiences is restored".
Digital net gaming revenue dropped six per cent to £136.3m (2020: £145.3m), a showing which John O'Reilly, chief executive of Rank, described as "disappointing" amid "a year of transition for our UK facing digital business".
However, it is added that "we have been making good progress with the development of our proprietary technology platform and we will complete the migration of the Rank brands during 2021/22, freeing up development capability to enable much greater agility and speed to market for new and enhanced products, services and digital customer experiences".
Grosvenor and Mecca closed with revenue of £79.2m and £55.2m, down 71 per cent and 57 per cent to £275.9m and £127.3m, respectively. It is further disclosed that both businesses had zero days operating under normal conditions during the year.
Grosvenor and Mecca were closed for 66 per cent and 58 per cent of the year, respectively, while 13 per cent at each done with reduced occupancy, social distancing measures and curfew, while solely reduced occupancy and social distancing measures occupied 21 per cent and 29 per cent.
International venues dropped 35 per cent to £17.5m from £27.1m, with Stride down 19 per cent to £41.1m (2019/20: £51m). Rank also says that a £5.9m fine imposed on the latter by the Gambling Commission is principally related to "activities prior [to] its acquisition" and will be appealed.
Group operating loss for the year came in at £92.9m as opposed to income of £21.5m for the prior period, and loss after tax closed at £72m from income of £9.4m.
"The year to 30 June 2021 was exceptionally challenging for the group and, frankly, we are delighted it is over," O'Reilly commented.  
"We are now well into a new financial year with our venues open and trading positively. Good progress is being made in our digital businesses and there is a renewed sense of confidence as we focus on the growth initiatives within our clearly defined transformation programme.
"Rank was delivering strong revenue and profit growth before the pandemic and the steps we have taken over the last 18 months, particularly in carefully managing our liquidity and developing the transformation plans, will enable the group to return to that growth trajectory as the impact of the pandemic reduces and consumer confidence for indoor leisure experiences grows."
Rank says that progress since UK venues reopened on May 17 has been "encouraging," despite Grosvenor and Mecca tracking revenue, for the 13-week to period to August 15, at 19 per cent and 21 per cent down from the same period in 2019.
Digital trading is also said to have "been in line with expectations" since the start of the new financial year, supported by the increasing flow of omni-channel customers through from our venues following reopening.
"Our long-standing promise to excite and to entertain our customers and to do so safely remains our core purpose," O'Reilly added.
"The government's current review of gambling legislation provides a once in a generation opportunity to deliver the much needed modernisation of existing land-based gambling regulations which date back over fifty years and impose unnecessary restrictions on our ability to meet the needs of today's consumers.
"Cleary there is still some uncertainty how the pandemic will impact our businesses over the next few months, however we are confident that with our leading bingo and casino brands, supported by a proven transformation programme and strengthened balance sheet, we are competitively well placed to benefit as the hospitality sector and its consumers emerge from the pandemic."