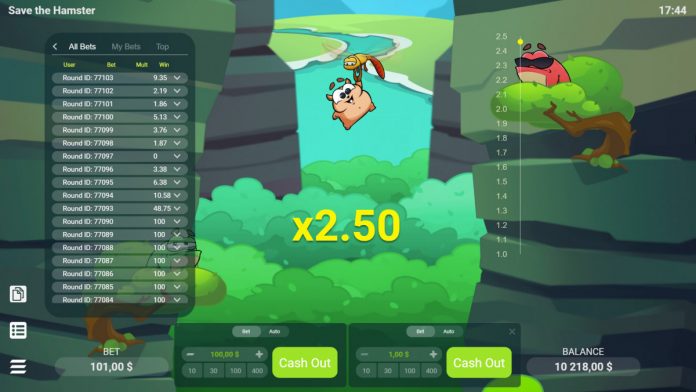 Evoplay, a game development studio, has debuted its 'cutest' multiplayer instant game, Save the Hamster.
The new title challenges players to rescue Tom the hamster from dangerous obstacles as he sets off on his journey to reach the stars.
Commenting on the launch, Ivan Kravchuk, CEO at Evoplay, said: "We really tried to push the boundaries of what our instant games collection can deliver with our latest title by bringing a captivating storyline to a well-established genre.
"Save the Hamster provides players with both huge win potential and a charming companion to help them achieve it. What's not to love about that? We're looking forward to introducing such a cute title worldwide – and can't wait to see what everyone makes of it."
In the game, Tom is able to make use of a variety of aircraft, but he must remain wary of all of the dangerous toads, tumbling rocks and peckish birds.
Players are given the option to place two bets of different amounts on the same round at the same time. Moreover, the game has a Cash Out feature that must be used in order to collect winnings.
To start the game, players must first choose the amount they'd like to bet and click the Cash Out button before the plane crashes. The higher the plane flies, the higher the multiplier that is awarded, culminating with a maximum payout worth x1,000 the player's bet.
To play a demo version of Evoplay's Save the Hamster, click here.