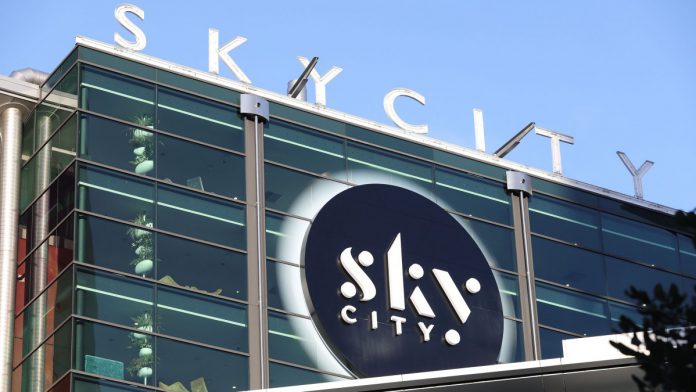 SkyCity Entertainment Group is to reopen its casino and entertainment facilities in Hamilton and Queenstown this week, after the New Zealand government dropped the COVID-19 alert level for much of the country.
This comes after Prime Minister Jacinda Arden and Dr Ashley Bloomfield, director general of health, confirmed that all of the country, except Auckland, would be moving to alert level two from 11:59pm (local time) today. Auckland is to remain at alert level four.
"These changes mean we'll have one part of the country at level four and the rest at level two," Arden said. "For the most part, that is workable with the hard boundaries we've set up, but it does pose challenges, particularly for Northland, who, essentially, become cut off from the rest of the country. I want to assure Northland that we are working through those issues."
Major changes at alert level two include the mandatory wearing of face coverings when using public transport and inside any retail businesses, as well as limiting the number of people who can travel on a bus, train, or ferry. This new rule does not apply to dedicated school transport services.
At alert level four you can only leave home for essential personal movement such as shopping for groceries, accessing necessary healthcare, getting a COVID-19 test or vaccination, exercising in your local area, or going to work if you cannot work from home.
Subsequently, SkyCity advises that it will reopen its Hamilton and Queenstown properties in a staged manner, and with additional health and safety measures in place to reflect the Ministry of Health's latest recommendations and guidelines for operating at alert level two. 
In Queenstown, whilst the larger SkyCity Queenstown property is expected to reopen from September 8, 2021, its smaller Wharf Casino property remains closed as the "ongoing border restrictions continue to have a detrimental effect on the local Queenstown economy in particular, which is largely dependent on tourism".
However, the operator adds that its SkyCity Auckland property continues to remain closed whilst Auckland remains at COVID-19 alert level four.
"So there are 21 new community cases to report today; all are in the Auckland region," Bloomfield said in the country's latest COVID media conference. "There is one additional case which is yet to be determined whether it is a border or a community case.
"So the total number of cases associated with the current outbreak is now 841, and, of those, 147 are now deemed to have recovered. Ongoing investigations by our public health units—in particular Auckland regional public health—has resulted in the total number of unlinked cases falling from 33 yesterday to 24 today. That work continues, and the number is expected to continue to fall."