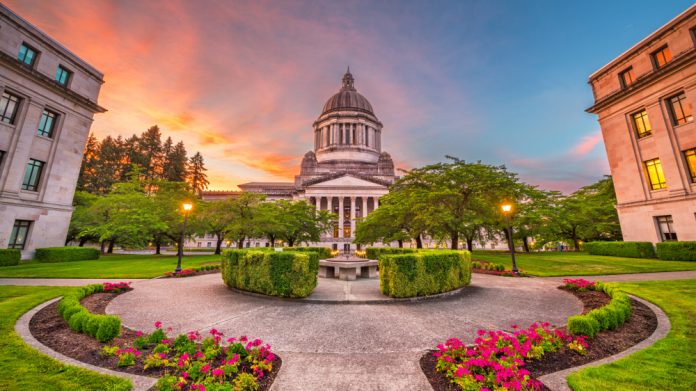 Three further Washington tribes have had their sports betting compacts gain approval from the Interior Department, which offers the right to begin operations immediately.
This has seen the Colville Indian Reservation, Shoalwater Bay Tribe, and Muckleshoot Indian Tribe gain approval to launch sports wagering at their respective casinos.
The former counts the 12 Tribes Resort Casino, Coulee Dam Casino, and Mill Bay Casino, as part of its stable, with Shoalwater boasting the Shoalwater Bay Casino, and Muckleshoot Indian Tribe operating the Muckleshoot Indian Casino facility.
Earlier in the month, nine other Washington State tribes received Interior Department approval to launch sports betting and will do so in upcoming weeks, this includes the Tulalip, Stillaguamish, Suquamish, Snoqualmie, Lummi, Puyallup, Squaxin, Cowlitz and Spokane tribes. 
Four others, namely the Jamestown S'Klallam Tribe, Kalispel Tribe of Indians, Swinomish Indian Tribal Community and The Skokomish Indian Tribe, are still awaiting approval.
Rebecca George, executive director of the Washington Indian Gaming Association, welcomed the news: "The strong partnership that tribal governments in Washington state have built up over the last three decades with the state of Washington and the federal government was further affirmed today, with the Interior Department approving three more tribal compacts, covering the Colville, Shoalwater Bay and Muckleshoot tribes, allowing those tribes to move forward with sports betting. 
"Those three tribes join the nine others that received Interior Department approval last week. four more tribal sports betting compacts are pending approval."
She added that the Snoqualmie Tribe had launched its sports betting operation last week, with the other expected to follow in the coming weeks.
"The Snoqualmie Tribe launched their sports betting operation last week, and the other 15 Washington state tribes will begin offering sports betting in upcoming weeks," George continued. 
"The public can rest assured that tribal sports betting will be conducted safely and responsibly, and will be fair for casino patrons. And the revenues sports bettin generates will remain in Washington state to boost tribal and non-tribal communities alike. 
"Tribal gaming is highly regulated gaming, and our tribal sports betting operations will meet the same high standards that have governed other forms of tribal gaming here in Washington.
"Our tribes are justifiably proud of our stellar record of offering safe and responsible gaming at our casinos. Washington tribes do gaming right, and we look forward to continuing to offer the highest quality gaming and entertainment options to visitors to our casinos."