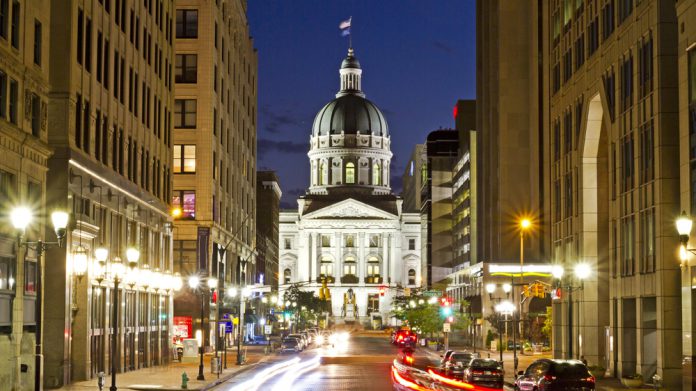 Indiana has witnessed a surge of enthusiasm through September, with the NFL's return seeing retail and online sportsbooks generate a record-breaking $355.4m in wagers and $33.3n in revenue. However, analysts warn that this record could be short lived.
The former of those figures edges out the previous high of $348.2m set in January, with September's handle up 71.3 per cent from $207.5m in September 2020 and 64.8 per cent from $215.6m one month earlier.
Furthermore, bettors increased the pace of betting to $11.8m per day over the 30 days of September, which represents an increase from $6.9m per day in September 2020 and $7m in August.
Gross gaming revenue reached $33.3m, topping the previous record of $31.7m set in January. September's revenue was up 196.4 per cent from $11.2 m in September 2020 and 99.4 per cent from $16.7m in August. Taxable revenue landed at $33.9m, yielding $3.3 million in state taxes.
Through the year's first nine months, Indiana's sportsbooks have combined to generate $2.4bn in wagering and $206.6m in gross gaming revenue, already eclipsing the $136.4m in revenue on $1.8bn wagered in all of 2020.
"The bar has been set much higher for Indiana's sports betting market, and could double the wagering from last year," said Eric Ramsey, an analyst for the PlayUSA. 
"Indiana remains one of the five largest sports betting markets in the country, and the growth is showing few signs of letting up at this point. Sportsbooks should approach $4bn in wagers for the year."
Online betting produced $320.1m in wagers, 90.1 per cent of September's handle. DraftKings led online operators with a $130.4m handle in September, producing $7.2m in gross receipts. 
FanDuel once again occupied the number two spot in the state with $77.2m in online wagering, as well as a state-best $10.6m in gross receipts.
Retail sportsbooks took in $35.3m in wagering in September, which is up from $20.4m in August. Hollywood Lawrenceburg led the way with $11.5m in wagers.
"Operators use the increased interest in betting that inevitably comes with football season to increase brand awareness and eventually carve out market share," stated Nicole Russo, an analyst for PlayIndiana.
"With so many brands operating in Indiana, the competition for deals with other high-profile brands like the Colts are fierce, but they can help boost visibility."