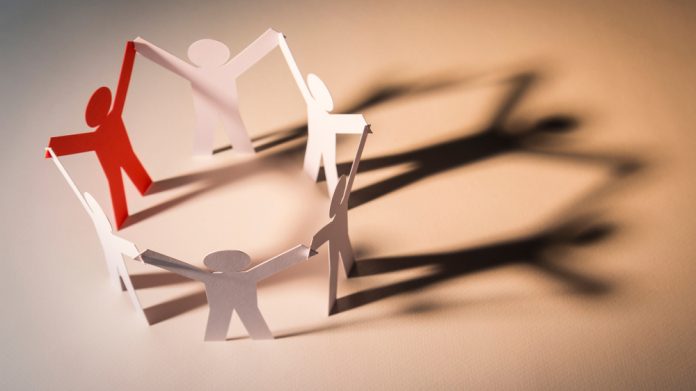 With comings and goings commonplace across the industry, Luckbox, Allied Esports Entertainment, and the Nevada Gaming Commission, all feature in our latest rundown of a number of recent manoeuvres.
Gamstop has announced an expansion of its senior leadership team, having appointed Simon Reynolds as a non-executive director of the national online self-exclusion scheme.
The responsible gambling awareness organisation has expressed confidence in the 'knowledge and experience' of safe betting policies and procedures due to his 30 years' of cross-sector experience in the industry.
The new hire's former positions include the role of compliance director for Entain, while he most recently served as the chief compliance officer for Buzz Bingo.
Jenny Watson, chair of Gamstop, said: "We are delighted that Simon has agreed to join the board and look forward to working with him in the future. 
"We will always put the consumer at the heart of our service but it is important for us to also hear from operators and I know Simon will bring welcome insight to our discussions."
Allied Esports Entertainment
Allied Esports Entertainment has appointed Roy Anderson as the company's chief financial officer effective immediately,succeeding Anthony Hung, who served in the position from September 2019 until his resignation last month.
He brings more than 25 years of experience to Allied Esports Entertainment, and is lauded as boasting "deep expertise" in financial management, financial reporting, mergers and acquisitions, internal controls, and risk management.
"It gives me great pleasure to announce the appointment of Roy Anderson as our new Chief Financial Officer," noted Libing (Claire) Wu, CEO, president and general counsel of Allied Esports Entertainment. 
"Roy brings strong leadership qualities, financial acumen and strategic M&A experience to our executive team.
"This, combined with his broad-based industry expertise, makes him ideally suited to lead our finance and accounting activities as we continue our previously announced process to explore M&A opportunities. I am delighted to have Roy join our senior leadership team."
Nevada Gaming Commission
Former Nevada district court Judge Jennifer Togliatti has been appointed to the Nevada Gaming Commission by Governor Steve Sisolak, alongside former state Senator Ben Kieckhefer.
Retiring from the bench in 2019 after 30 years of work as a judge and Clark County deputy district attorney, Togliatti was nominated for a federal judgeship during the Trump administration but never received a confirmation vote in the Senate.
Kieckhefer, who was first elected to the state Senate in 2010, was termed out of his legislative seat but announced his resignation from the Legislature last week.
According to the Nevada Independent, Sisolak described Togliatti and Kieckhefer in a statement as 'highly qualified appointments' for the NGC, adding: "This commission is the gold standard of gaming regulation, and these appointments will continue to honor that."
Luckbox
Real Luck Group, and its licensed, real money esports and sports betting subsidiary companies doing business as Luckbox, has announced the appointment of David Conde as its new head of data.
He will oversee the group's business intelligence efforts, including optimizing customer acquisition and retention campaigns: a key aspect of its player marketing efforts, which is on track to begin by the end of the year.
Thomas Rosander, Real Luck Group CEO, stated: "At Luckbox, we are striving to offer players a 3.0 betting experience, and having superior business intelligence is an important part of that, so we are delighted to have David on board with us.
"With sophisticated use of data and AI, we are able to offer each player a highly customized experience, so that everyone feels like a VIP.
"As we strive to build a scalable business to become a dominant player in the space, David is an important addition to the team and his skillset will help us drive revenues through increased conversion on acquisitions and higher customer retention levels."