Whether you believe there is still a role for direct – or individual – casino content integration, it is fair to say that aggregators are taking over, particularly as the pressure builds on smaller studios to grow and distribute content as quickly as possible.
But why does Pariplay stand out among a pool of like-minded game aggregators? From Fusion to Ignite, and with so many extra conversion and retention mechanics in between, managing director Adrian Bailey might just be overseeing a paradigm shift for the igaming industry.
CasinoBeats: In just a few sentences, why is the Pariplay game aggregator better equipped to service leading operators than the competition?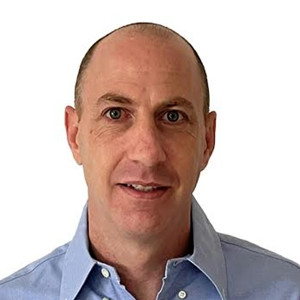 AB: We are a provider that focuses on offering the greatest return of investment and the highest value to all our partners. When we partner with operators, we adapt to their needs to ensure we deliver all the content and the services that are essential for them to reach their business goals.
Unlike other aggregators, our partners have the freedom to choose the content they want and we do not interfere with their business as our role is to act as their technical enabler.
On top of that, we offer the fastest integrations in the market, the widest range of proven games from global studios, and a set of tools that operators can easily configure to maximise their players' engagement.
Our Fusion platform has been licensed or certified in over 15 markets in Europe, North America and South America, so we can support our partners in a high number of regulated jurisdictions.
CB: Can you just explain how the process works for onboarding a new client? How do you knit together the single approach to integration through 'Fusion', the extra conversion and retention mechanics available, the 'Ignite' distribution framework and your-in house games portfolio?
AB: All our operator partners have access to 12,000+ games from a wide variety of the world's most sought-after studios. The content we offer on the Fusion platform consists of premium titles from the industry's top suppliers and major vendors, as well as a portfolio of over 120 of our own in-house casino slots that we keep adding to every month.
As mentioned, we have also launched player engagement tools which offer extra conversion and retention mechanics that are available for operators and studios to easily configure tournaments, free bets and other engaging rewards tools such as Spin that Wheel.
A crucial need expressed by so many operators is the ability to set up tournaments and not be limited to a single vendor or game. Fusion Tournaments is an 'out of the box' solution that works with all vendors and games, with no extra development required.
Then, from a tech standpoint we are unique: all operators have the ability to operate with Pariplay from a single endpoint covering multiple jurisdictions and jurisdiction settings placing all the heavy lifting onto us. This means that with each new regulated jurisdiction added, most game providers will assign an additional end point, which means further work to implement and maintain.
Pariplay handles this internally and the operator has nothing to do. With that in mind, it's important to say that this philosophy applies to all our products. No extra implementation is required at all to have access to our entire suite of engagement tools and everything works seamlessly out of the box.
CB: And what does the feedback you get from operators tell you about the most desired components of those above? What have you learned as you've gone along about tweaking the set-up or service made available to clients?
AB: In this ever-changing environment of fierce and increasing competition, it's important for operators to be a first mover and to establish a presence in a new market as early as possible. To achieve that, they face a set of major challenges that we help them successfully tackle.
The first one is the need to localise their product offer. This is becoming increasingly important to make a mark in any market. It is no longer enough to throw large amounts of content at players, it needs to be targeted to their preferences.
To succeed when entering a new jurisdiction, operators therefore need access to the local studios, deep knowledge about the market and to also ensure that all their games are certified there. We offer all this via our unique solution, which enables operators to hit the ground running but also to thrive in the long run.
Uniqueness is another big challenge and we can help operators separate themselves from the competition by facilitating relations with vendors, developing exclusive content and helping set up tailored gamification campaigns, for example.
Operational challenges also occur where operators must figure out how to launch 50 to 100 games a month in a smooth and streamlined way. We take care of this so that operators can fully focus on attracting and building the relationship with their customers.
CB: Is there still a place for individual casino content integration? Or is this now unrealistic both in terms of price and development time?
AB: Direct integrations are becoming rarer as large operators are getting bigger and the challenges for smaller studios to grow and distribute content increase. Aggregators are the answer for new studios, and they offer major benefits over direct integration. What platform providers do is streamline the whole process – the integration, the commercials, the legal, and compliance aspects.
We're making everything smoother and easier and you're saving time and costs and your access to market is very quick. While direct integrations can make sense in some cases, we think aggregation is the way forward as it offers everything under one roof for both suppliers and operators and solves a lot of headaches.
CB: What is the future for the Pariplay aggregator? If your service is creating a paradigm shift in the igaming industry, what comes next?
AB: We will continue to put our clients first and ensure we offer the targeted content they demand to help them flourish and to propel their own business strategies across the globe. We are known for our fast and flexible service, and this will remain our focus to ensure we are regarded as a leading supplier to the global igaming industry.
At Pariplay, we are fully data driven so every game or product we launch is researched and analysed thoroughly via our data and BI system to understand how it performs and what we can learn to improve our offering in the future. We never rest till the client is satisfied!