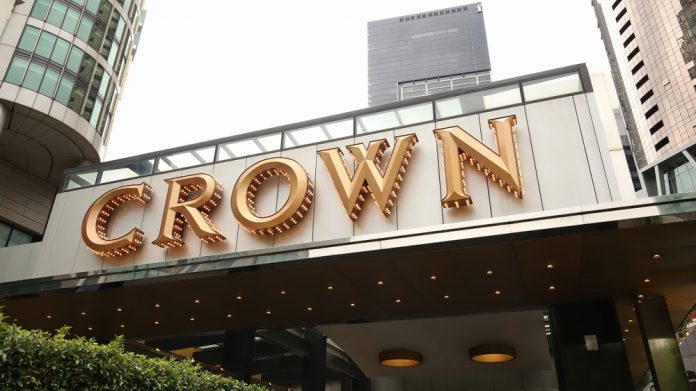 Crown Resorts has confirmed the appointment of Steve McCann as CEO and managing director, ahead of the embattled casino operator updated stakeholders in its 2021 annual general meeting.
The recruitment of McCann, which was first detailed on May 10, 2021, became finalised following the receipt of all necessary regulatory approvals.
Following the confirmation, McCann addressed interested parties at the firm's AGM, asserting that "we must do things differently to how they have been done in the past".
"This is my first opportunity to address shareholders directly at a Crown annual general meeting," McCann began his maiden statement.
"Leading a company like Crown comes with significant responsibility and scrutiny – never more so than now. In the nearly five months since joining Crown, I have come to understand in greater detail the challenges confronting the organisation.
"While we have a lot of hard work ahead of us, the board and management of Crown are committed to restoring the reputation of the organisation and driving an appropriate return for shareholders in a responsible manner."
Assuring shareholders that a "substantial" culture reform program is underway across the business, he stated that the group is "moving quickly" to install experienced executive leadership to help drive the transformation of the business.
"As part of our reforms, we have clarified organisational responsibilities and materially enhanced capabilities and resourcing in our financial crime, compliance, risk management and responsible gaming functions," it is added.
This move comes after the launch of a royal commission in New South Wales following a scathing report, commissioned by the Independent Liquor and Gaming Authority and led by former supreme Court judge Patricia Bergin, found that the company isn't fit to operate the $2.2bn Crown Sydney Hotel Resort.
The almost 800-page critique of Crown's suitability, which itself followed allegations raised by Australia's Nine Network, the Sydney Morning Herald, The Age and other media outlets, alleged that Crown, or its agents, affiliates or subsidiaries, engaged in money-laundering; breached gambling laws; and partnered with junket operators with links to drug traffickers, money launderers, human traffickers, and organised crime groups.
A short time after Victoria initiated its investigation, Western Australia upgraded its own inquiry to a royal commission, which it said will also look at the state's regulatory framework, including any actual or perceived conflicts of interest by officers involved in casino regulation, and any matters that might enhance the Gaming and Wagering Commission's future capability and effectiveness.
It was confirmed last week that the Victoria royal commission would hand over its report to the state government on Friday 15 October, which its final release, as well as a Crown response, expected before the close of the month.
"On the regulatory front, there is no complacency about the task before us," McCann says upon addressing the future outlook for the group.
"We are and will continue cooperating with the various regulatory processes and are committed to delivering on our reforms. We also continue to work closely with the independent monitor in New South Wales, who is overseeing the implementation of our remediation plan.
"We will shortly know the outcome of the Victorian Royal Commission and will work collaboratively with the Victorian government to implement the required changes.
"With our significant investment in resourcing and capability, we are building a stronger, more transparent and better company.
"Crown has a truly special portfolio of assets. Crown Melbourne and Crown Perth are world-class entertainment precincts and having watched the project grow over many years I am genuinely excited about the prospects for Crown Sydney."