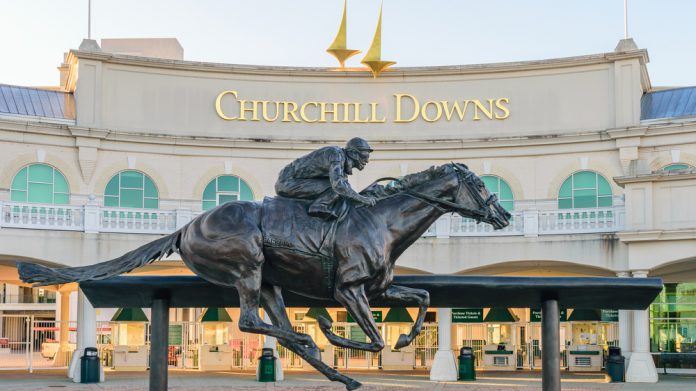 Churchill Downs has scored a series of increases through the year's third quarter, helped along by its gaming and live and historical racing segments as TwinSpires offered up declines.
Net gaming revenue through the year's third quarter increased 16.3 per cent to $393m (2020: £337.8m), as net income recorded at 42.1 per cent uptick to $61.4m (2020: $43.2m), and adjusted EBITDA rose 28 per cent from $121.9m to $156.1m.
Breaking down those headline figures further, the company's gaming segment took the lion's share with revenue of $185.6m, representing a 27.9 per cent rise from $133.7m.
Adjusted EBITDA recorded a 48.1 per cent rise year-on-year from $74.7m to $110.7m, driven by a $20.9m increase at the group's wholly-owned gaming properties as well as a $15.1m increase from equity investments.
Net revenue increased at all Churchill Downs gaming properties except New Orleans' Fair Grounds Race Course & Slots' $24.8m (2020: 27.9m), and Mississippi's Riverwalk Casino Hotel's $14.5m (2020: $15.2m), with both negatively impacted by Hurricane Ida in August 2021.
Fellow Mississippi property Harlow's Casino Resort & Spa closed at $13.3m (2020: $12.7m), with Florida's Calder Casino and Pennsylvania's Lady Luck Nemacolin closing at $25.9m (2020:$6.5m) and $7.4m (2020: $7.2m), respectively.
Another Keystone State venue, Presque Isle Downs and Casino, came out on top with revenue of $35.9m ($27.5m), ahead of Maine's Oxford Casino Hotel's $31.8m (2020: £12.2m), and Maryland's Ocean Downs Casino's $31.7m (2020: $24.3m).
TwinSpires dropped 19.9 per cent to $102.2m (2020: $127.6m), primarily due to a $30.9m decrease from horse racing that was partially offset by $5.5m increase from sports and casino. The latter increased as a result of expansion in additional states and marketing and promotional activities.
Adjusted EBITDA dropped 57.4 per cent to $32.6m (2020: $20.7m), driven by a $6.8m increase in the loss from sports and casino due to heightened marketing and promotional activities, and a $5.1m decrease from horse racing primarily due to the timing of the Kentucky Oaks and Derby in 2020 and 2021.
The group's live and historical racing segment recorded 14.6 per cent revenue increase to $81.5m (2020: $71.1m), with adjusted EBITDA up 14.9 per cent to $27.7m (2020: $24.1m).