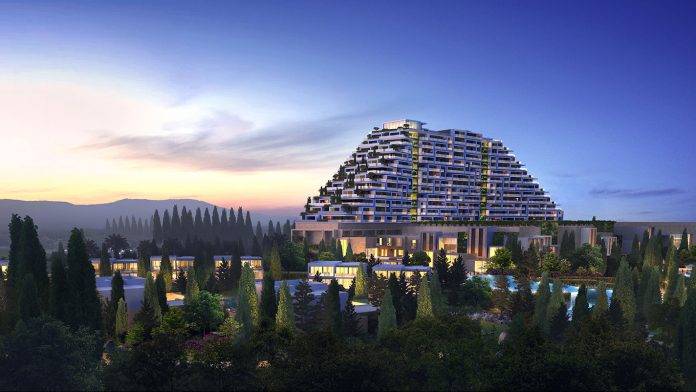 Melco Resorts and Entertainment is confident that pent-up demand for Macau remains intact and strong, despite continued travel restrictions and quarantine measures negatively impacting the group's third quarter operating and financial performance.
Total operating revenue through the year's third quarter for Melco, which has discontinued its pursuit of an integrated resort development in Japan and will close offices in the country during the coming months, increased 110 per cent year-on-year to $446.4m (2020: $212.9m).
This increase, the company says, was primarily attributable to improved performance in all gaming segments and non-gaming operations as a result of a year-over-year increase in inbound tourism in Macau.
Revenue at the firm's City of Dreams came in at $252m (2020: 91.4m), Altira Macau dropped to $10.2m (2020: $11m), Studio City surged to $81.8m (2020: 30.8m), and City of Dreams Manila reached $52.5m (2020: $43.4m).
Furthermore, for the quarter ending September 30, 2021, total operating revenue at the group's Cyprus Casinos was $20.2m, reflecting a slight drop compared to $20.5m one year earlier.
Operating loss for the group during the third quarter was $182.2m, representing a drop when compared with the $275m recorded one year earlier, with adjusted EBITDA swinging from a loss of $76.7m during 2020 to close at $31.9m.
Lawrence Ho, chair and CEO, explained: "Macau remains one of the safest regions in the world thanks to the government's careful handling of the global pandemic, and we applaud the government's effort to further increase vaccination rates towards the goal of increasing immunity in Macau.
"At Melco, we continue to encourage vaccination uptake as a key company objective that will help to ensure a safe environment for colleagues, guests, and the community at large. Thanks to strong participation in our "Get the Jab" vaccination incentive campaign, Melco's vaccination rate in Macau has reached close to 95 per cent.
"We look forward to further travel integration between mainland China and Macau, once Macau achieves an acceptable vaccination rate, and we remain fully committed to doing our part for the betterment of the community."
Adding on the group's ongoing expansion efforts: "Meanwhile, Melco remains steadfast to its investment commitments in Macau, where we are a leader in driving the growth and diversification of the Macau economy.
"The construction of Studio City phase two is progressing on track for completion before December 27, 2022. This expansion will offer approximately 900 additional luxury hotel rooms and suites, an additional indoor/outdoor water park which is expected to be one of the largest in the world, a Cineplex, multiple fine-dining restaurants, and state-of-the-art MICE space.
"In Europe, the development of City of Dreams Mediterranean continues and is on track with our target opening date in the second half of 2022.
"The project represents Europe's largest integrated resort with approximately 500 luxury hotel rooms, approximately 100,000 square feet of MICE space, an outdoor amphitheater, a family adventure park, a variety of fine-dining outlets, and luxury retail."