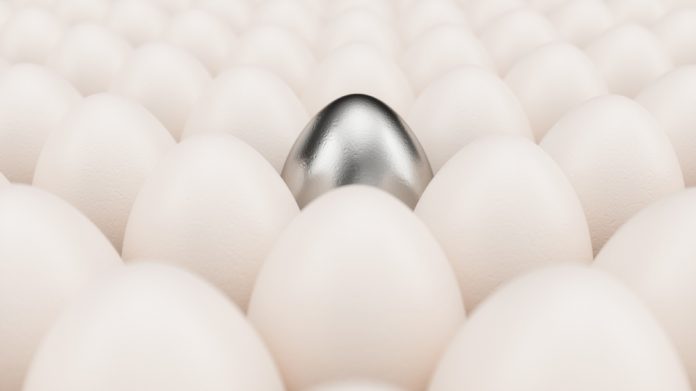 There are plenty of surprises to come during the next 12 months which "will not remain 'encrypted' for long," teases Ruslan Legenzov, head of affiliates at King Billy Casino, on what the future could hold after recently hitting one "huge milestone".
This saw the group's King Billy Partners, the company's affiliate program, surpass the €10m boundary in commissions paid out to its affiliates. 
After praising reaching the achievement in the company's relatively short history, Legenzov elaborated on how it feels to get to this point and what challenges have been endured to get here.
"Reaching the €10m commission milestone means the world not only to my team and me in the King Billy affiliate department but to everyone in our organisation," he explains. 
"Getting to eight digits in four years may seem like a start-up company hockey stick type of growth, but I assure you it has not been easy at all.
"When you are a young casino operating in such a competitive industry, the challenges to endure are numerous and not only connected to the limited budget as one may surmise. One of the biggest hurdles is building the best possible reputation in the quickest possible time.
"Reputation is built via players' communities and forums and, of course, awards. We may be proud of our €10m milestone, but at the same time we are also proud of our affiliate program awards in the most prestigious industry shows, including being short-listed 3 times in the SBC Awards."
Before moving on to elaborate on what have been the secrets to King Billy's success thus far: "Success for King Billy started well before the launch of our casino and has been cemented since," Legenzov continues
"What we did, even before day one, was to realise that in a field where new casinos pop up like mushrooms after the rain, the only way you can succeed is by differentiating. 
"So, in our case, the "do or die attitude" has been replaced, if you allow me the pun, by the "differentiate or die" attitude which permeates the whole structure of our company.
"It's not only the affiliate department which brings to our affs services, rarely or never seen in the industry. We try to differentiate, right down to the avatars of our agents, which must follow the lore of King Billy and his Kingdom."
Previously, Legenzov had spoken to CasinoBeats of jubilance amid the return of physical events, ahead of September's SBC Summit Barcelona, many examples of which have subsequently been held in the period that has followed.
To conclude, the King Billy head of affiliates examines the months that have followed, airs caution on the period that lies ahead, and looks at what the group has in store as we prepare to enter 2022.
"Well, it feels like a Scottish shower, doesn't it? Last time we spoke, the waters were warm, or you could even say hot, and then the fourth pandemic wave dropped like a bucket of frozen water on all of us," he ends.
"Unfortunately, King Billy, along with many other brands was forced to cancel its participation in the Malta Sigma show and, right now, the situation for iGB London, in February of 2022, looks pretty sketchy.
"Having said this, I must confess that I am an optimist by nature and look forward to growth both as a person and as a member of the King Billy family. There are surprises coming from the Kingdom in 2022, which will not remain 'encrypted' for long. We'll let you know soon."