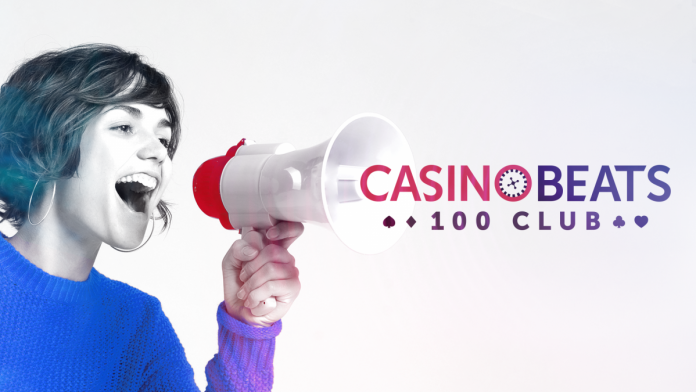 With the SBC Summit North America set to get underway later today, and off the back of our last response, in our latest CB100 article, we decided to take a more in-depth look at the US landscape.
With more states opening its borders to online gambling, we asked our members if the online casino vertical can exist alongside its land-based counterpart.
We asked: In the US, can the online casino vertical co-exist with its land-based equivalent?
On the subject, Bryan Upton, founder and director at Lucksome, believes that both online and land-base are already working in tandem in states which have recently opened for online casino stating "things are more nuanced than meets the eye".
He explained: "Currently the demographics between US land-based slots players and online slots players are different even if there is some overlap. The kind of games being offered varies a lot more than in land-based with it increasing with the "US Gold Rush," lower barriers to entry in online game production and much more opportunity to experiment.
"Perhaps though, most importantly, the experiences are totally different. The reason people go to their favourite restaurants and pubs is the same reason people go to their favourite gaming establishments. The familiar faces, sights, smells (maybe), the lights, the huge screens, the seating and of course their favourite games, it's a full sensory experience.
"Online casino can supply some of that world, but what it falls short of in those creature comforts, it makes up for in a wider variety of gaming experiences, better payback (in most places), speed, convenience and on demand accessibility.
"In my days at IGT I was a great believer in omnichannel gaming experiences, you just have to look at other markets where omnichannel play has been present for some time, Canada being a correlative market to the US, or look at what Blueprint has done in the UK with its retail and online games portfolios overlapping.
"Here you see that it's possible to have these channels more than co-exist but be part of a growing and more complex gaming ecosystem that satisfies different player motivations for participation."
Offering a similar view, Razvan Haiduc, CEO at Armadillo Studios, expressed that land-based and online offer "different experiences" with one centred around a "quasi-social experience" on the casino slot whilst the other is "more private, more personal".
"To draw a parallel – it's similar to cinemas versus streaming," Haiduc remarked. "The cinema offers a premium experience. It's usually a social affair that requires planning and extra expenses to be worthwhile. Streaming on the other hand is content on demand – it's pure, undiluted entertainment.
"Sure, you do not get all the bells and whistles like a cinema evening would offer, but you do get all the comfort of watching Netflix in your pajamas on a stormy evening and all the flexibility of being able to pause, change shows or simply stop at any time. They each have their role and are not mutually exclusive.
"I do not see land-based being replaced by online any time soon, however I do see land-based casinos transforming to be less about the games and more akin to theme parks, where the myth of the casino can be properly explored and enjoyed. Online will become the norm, the everyday thrill and the occasional indulgence."
Echoing both Haiduc and Upton, Alex Korbilov, CEO at Betegy, noted that both entities offer two different types of customer, resulting in completely different profiles.
He stated: "In my view – these customers can co-exist, and if anything, represent an opportunity to upsell new opportunities, taking a land-based customer to online and vice versa.
"When it comes to the US, we all know the casino experience is one-of-a-kind – it's part of a trip, where you pay for services on travel, as well as enjoying everything that comes with life around the casino – meaning it's a whole different story.
"Complementary services and drinks keep players in the land-based environment when they're there – and it's very much seen as a holiday. Online of course, is a place where you're there to spend money on gaming and nothing else.
"So, assuming you possess an omnichannel platform, then it would be best to aim to move those customers across that channel, rather than solely focusing on keeping them at their entry point. Both have chances to promote across each of their channels – which offers the opportunity to persuade your players to give 'the other side' a try.
"A great example of this would be to give your online players the chance to have VIP treatment at a land-based casino, giving them the incentive to experience another dimension of gaming in a very different environment.
"Such perfect coexistence is very much attainable, and it should mean that you should be able to convert your customers across every channel, because these are, in effect, two different activities.
"If you get it right as a major operator group – then your holy grail will be to move a player from your online brand to your offline land-based brand, which means you retain them across your entire ecosystem."
Another one of our members, Victor Araneda, chief business development officer at Gaming1, agreed on both online and land-based coexisting within the US, yet noted both must collaborate from a technical and operational perspective if there is to be a mutual benefit – which he believes is the challenge.
"This question was of the utmost importance for Gaming1 in the design and development of our platform," Araneda highlighted. "We've always considered our heritage as land-based operators to be the foundational piece of our technology, and one that has allowed us to deliver a true multi-channel experience.
"For this reason, we've dedicated significant resources over the past decade in ensuring that our igaming and sports betting platform allows for tools and features that can function across every betting point whether land-based or online.
"This means that not only is land-based business protected, but it also allows us to leverage the full possibility of online. This can be achieved by developing omnichannel technology that can always put the player experience first: content management, promotional convergence, joint loyalty campaigns – these are just a few parts of a large breadth of opportunities that help enhance that relationship.
"We know this is also a priority for all our international joint venture partners as they are themselves casino operators. This is also the case for the US with our partners at Delaware North.
"In my view, it's all about the omnichannel technology and the ability to serve just as seamlessly across every touch point. Get that right, and you're on to a winner."
Adding to Araneda's argument, Brandon Walker, head of USA at Amelco, stated that both can co-exist as the two "complement each other".
He asserted: "People who go to a casino for that land-based casino experience now also have the opportunity to get a similar experience from home – which is a win for both.
"I also have no doubt that the innovation we are seeing right now, and the way things are going with VR and other advanced tech, means players get closer and closer to experiencing the real deal from the comfort of their couch.
"It's not taking away the magic of land-based – people will always want to enjoy bricks and mortar locations in real-time. Being in a casino and getting the full experience, staying at the hotel, and all the glitz and glamour that comes with it is all part of the land-based appeal, but you also have people who have become accustomed to betting at home and getting the Vegas experience from their living room. All this is possible with mobile right now, and it's almost recreating the real thing.
"The online experience will not detract from the land-based market. On the contrary, it contributes to it: it's all about the omnichannel experience. It's not a convenience thing, entertainment is all now at everyone's fingertips, everything's instant – and if you can't enable it for gambling, you're going to fall behind. The demand for this is palpable, and we have to deliver it."
Vladimir Malakchi, Evoplay's CCO, was insistent in his response stating that co-existence is "absolutely normal", stressing that both are not competitors but rather "complementary components of one whole."
"Offering 24/7 availability and the ability to play anywhere, online of course offers a larger range of products and a variety of gaming options," said Malakchi. "This tends to diversify the gaming experience, but it cannot replace the atmosphere and feeling of enjoying the live experience in an iconic Las Vegas casino – which has arguably been a US tradition for close to a century.
"Online has plenty of advantages of its own – enabling the attraction of new, younger audiences of players, in particular those who are introduced via sports betting, Esports and the like – which is of course a great win, as it offers the opportunity to cross sell to both casinos online and offline.
"If there's one thing we've learned from the pandemic – it's not to put all your eggs into one basket. Focusing only on land-based comes with inherent risks, and the future of co-existence should be about servicing the entire omni-channel.
"For example, when physical casinos closed, online gambling supported the total industry's profitability and covered the missing share by growing by 200 per cent and reaching over $ 2.5bn. Given that we were only talking about seven states at the time, which currently held only 20 per cent of total share, there's no reason to see that revenue grow exponentially by 2023.
"Co-existence is all about working in tandem and serving both sides of the coin to find the optimal solution of both – the more successful we are as an industry to serve and adapt both sides, and indeed two sets of customers – then the result can only be positive."
Launched to give a voice to the industry on a range of key issues, the CasinoBeats 100 Club tackles the tricky questions and shares members' views across the CasinoBeats network. Have your say by joining the 100 Club.