"Great things, after all, take time" claimed Evoplay CEO, Ivan Kravchuk, as he described the development process for its 2021 flagship slot title Star Guardians, which he noted as "multifaceted and diverse," along with being "complicated and time consuming".
CasinoBeats spoke to Kravchuk, who delved deeper into the company's third-person shooter slot, hurdles that had to be overcome through the development process and its mammoth marketing campaign.
CasinoBeats: Where did the idea first come from to develop the industry's first third-person shooter style slot?
Ivan Kravchuk: Most of the Evoplay team, including myself, are huge fans of classic video gaming, so that is where most of our ideas originate from. Our own cross-channel experience allows us to understand the player's desires, being gamers ourselves, and bring popular ideas to igaming that can truly excite the player and engage like never before.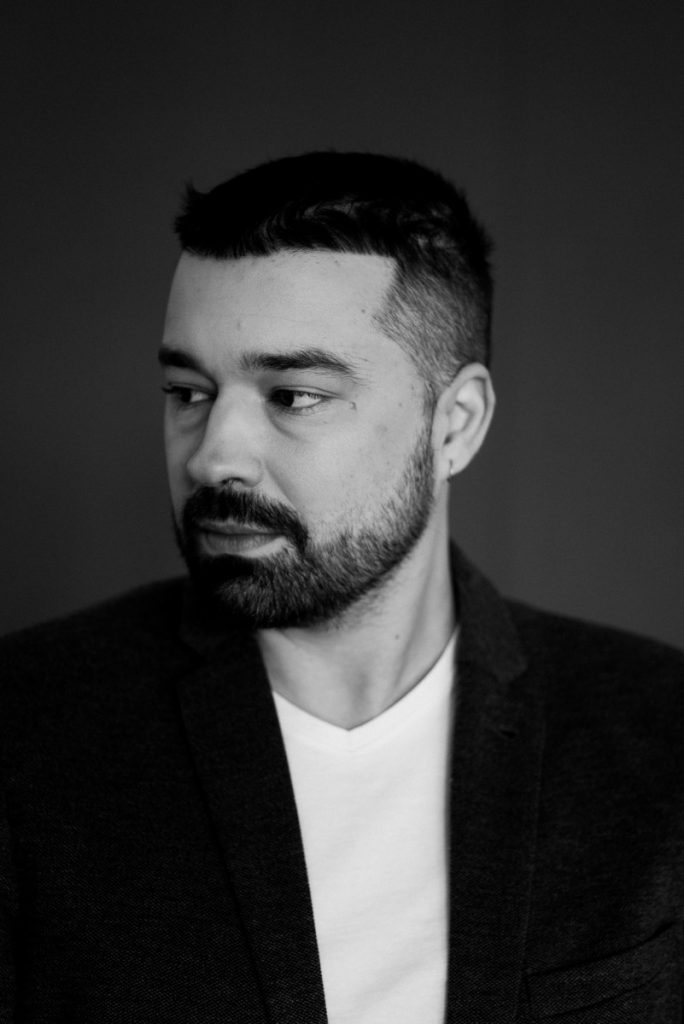 When it comes to inspiration – we wanted to create a game that will be interesting for everyone, regardless of gender, age, location, or an absence of prior interest in gaming. In this regard, we wanted Star Guardians to include exciting aspects that the igaming community often overlooks: a fast-paced dynamic, and a true sense of freedom where the action and emotions experienced in the game are unmatched when compared with titles that require players to just click a spin button and wait for the reels to move.
As a result – after plenty of creativity and concepts – we found ourselves deploying a hybrid of the most exciting gaming genres; classic video games, RNG gambling products, and third-person shooters, which is pretty much how the idea for Star Guardians came into existence.
CB: What has the biggest hurdle been in the development process?
IV: The development process for a game as multifaceted and diverse as Star Guardians was rather complicated and time consuming – great things, after all take time. At present, the tools being used to develop casino games do not allow for the implementation of the visual load that we required for Star Guardians. Therefore, under these conditions, there were thousands of visual components, including 3D models, that had to be created from scratch, which took up a huge amount of time and professional resources.
This is where our very own customised game engine, Spinential, which includes all the best solutions developed by Evoplay so far, came in most helpful. Thanks to Spinential, we quickly and efficiently created everything and adapted all visual and technical functionality to facilitate all devices and optimized the game's size and weight to make it available to players from other markets with various connection speeds and data issues.
What we see now with Star Guardians is an absolute revolution in the gambling industry. There has never been such a game on the market, making Evoplay as a pioneering game development studio that dares to take on such projects.
CB: In terms of the game's roll-out and marketing campaign, tell us a bit more about it – we understand it's been a very focused process from Evoplay!
IV: Yes, it has been one of the biggest marketing campaigns to occur in the world of gambling. We started our preparations for Star Guardians back in February 2021, and we are only starting to reveal our cards with regards to the projects we have been working on all year. We have even designed branded merchandise and other materials dedicated to the game, which is another industry first, and I really am delighted by the feedback we've been seeing across the community.
Alongside that, we have also created a great social media marketing campaign on our social pages with creative videos and text showing off the coolest aspects of the game, including a series of five videos, where three of them are made in a graphic comic style and tell the storylines of the three main characters – Joe Butcher, Skyler, and Keliot.
Overall, our marketing campaign has already reached roughly 40 million players. In addition to this, we will be launching a large-scale B2C giveaway at the end of the month, with top prizes that will provide an extra push and allow us to reach upwards of 50 million potential players.
CB: The third-person shooter genre is one of the most popular categories in video gaming, and has been for decades now – what inspired this collaboration?
IV: The reason why we chose a third-person shooter out of all the game modes is quite simple – it is the second most popular game mechanic in the world in terms of how it appeals to all genders of all ages.
We knew from the very start that the player would need to have the opportunity to select and control a hero in the fight against the Tritons. This genre allows players to experience the characters in their full glory, in terms of their appearance, combat characteristics, and their storyline so that the player feels engaged and can empathize with the characters in everything that happens to them in the game. It provides a level of immersion that most igaming products fail to even get close to.
And as for sources of inspiration, we naturally looked at some of the world's most popular multiplayer shooter titles, like Fortnite, Apex Legends, Overwatch.
CB: Third-person shooters provide players with the opportunity to feel like a hero and see the world through their eyes – tell us a little more about the characters, their weapons and what their unique perks offer.
IV: In the Star Guardians game, players can select who to start playing with, with each of the three characters possessing their own personalities and combat characteristics. Joe Butcher's character takes on the classic muscular, experienced commander archetype with a speciality in the driving of tanks and hand-to-hand combat. In his arsenal of weapons, players will be able to find multiple weapons that facilitate high calibre ammunition and rockets, as well as the ability to always get a multiplier applied to his winnings.
Skyler is a fast, agile, flexible sniper with a futuristic appearance, with a high level of rifle and grenade control. Skyler uses light weapons and protection that does not hinder her movement – and can use either her sniper rifle or grenades to open chests filled with loot.
The third hero, as always, is the most exciting yet mysterious character, Keliot. He can magically destroy large armies of Tritons and trigger a win from every opponent killed, which the other characters cannot do.
In this sense, we have created three entirely different characters with unique characteristics that add to the long-term playability of the game.
CB: We see a lot of titles in igaming draw inspiration from other outside influences with similar themes – how big of a role does innovation play in attracting new players and retaining them?
IV: Innovative games play a key role in attracting new audiences that we see in our own experience, and in the retention of said players. Whether it's the younger generation or an audience of mature players, they all want something special, and indeed, something that hasn't existed before.
Everyone in the industry is hungry for new products and new impressions, especially during the past two years of the pandemic where the online entertainment sector saw a huge spike in users; that said, it also showed us that not everyone can retain their new players.
Thanks to its multi-layered, multifunctional nature, Star Guardians is an ideal solution for the world of online gaming. It blends all the best aspects of all the most popular gaming genres, and that is why it has the potential to attract a serious number of new players.
CB: Considering the length of the development process, can we see another innovation of Star Guardians' kind from yourselves any time soon?
IV: We like to set ourselves ambitious targets that are difficult to achieve, as this is the way we do things at Evoplay! We are always moving forwards with the desire of becoming a leading game development studio.
In the coming months, we will still be positioning Star Guardians as our flagship product for 2021 and beyond, providing support to our partners with various activities and campaigns. That said, we still have a few surprises in store for our players, so stay tuned!