The fragmentation of game design and regional differences can always surprise lazy thinkers, according to Ulf Norder, CCO at QTech Games, as he speaks on how live casino throughout Europe can evolve.
In the second part of CasinoBeats' look into live casino over the last two years, we spoke to Norder, who highlighted teachings from a well-documented difficult period that the industry can take into the "new normal", and provided his opinion on the next powerhouse within the European market and how technology can advance live casino moving forward.
CasinoBeats: As we begin to approach a new sense of normality following the pandemic, what teachings have been learnt in relation to live casino?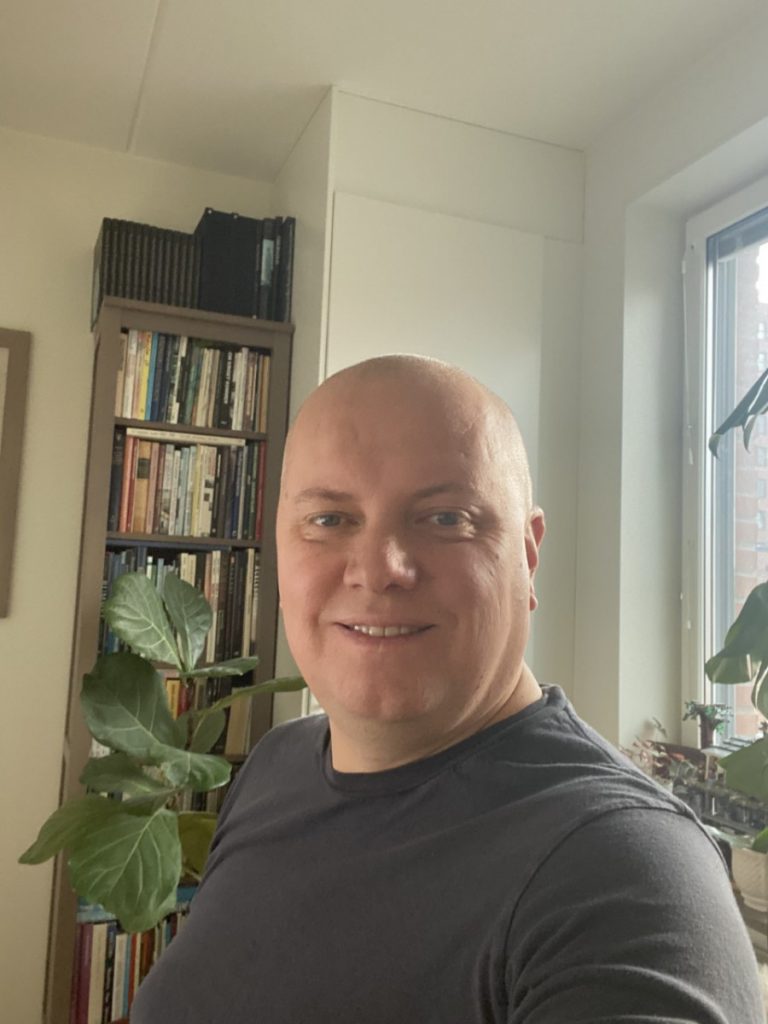 Ulf Norder: Since the outbreak, and throughout the peaks and valleys of various global lockdowns, the rise and rise of live casino has been there for all to see. While the transition from land-based towards digitised entertainment was already clear, COVID-19 had a catalytic effect in our sector, strengthening this tide towards digital.
Of course, as the novel coronavirus closed casinos, or made people far more reluctant to venture out because of the risks, it was incumbent on QTech Games to deliver a high-class live-casino product for our partners and their players.
That meant offering relatable gaming experiences to players from the comfort of their homes or on the move via mobile.
We anticipated the demand with two cornerstone integrations in the past year from Evolution and Ezugi's state-of-the-art live studios. Our partners can now provide their players with a flexible portfolio of immersive, real-time table games (from classics like blackjack, roulette, baccarat and three-card poker to regional favourites such as India's Andar Bahar) via the flexible QTech platform which offers the fastest integration on the market.
Market-leading customisation options, dedicated tables and native speaking dealers also make it far easier to customise the experience to any specific market needs. Strong growth in the live-casino vertical has continued in the face of the pandemic's fluctuating lockdowns and challenges, and we're thrilled to see how these games are performing across a range of emerging markets from Europe to Asia.
Ultimately, habit-formation around this gaming vertical proves players are still eager to channel the visceral thrill of participating in a real-world casino, not to mention the chance for some long-delayed social interaction with the dealers themselves!
CB: Within Europe, how do you see live casino games evolving to enhance player retention?
UN: As ever, as with any territory, it's crucial to frame a progressive portfolio of games which can speak to cultural taste and practical regulation. It doesn't matter where you stick a pin on the map, whether it's Europe, the subcontinent or Eastern Asia.
The fragmentation of game design and regional differences (be they the result of player preference or regulatory requirements) can always surprise lazy thinkers. Our market-leading recommendation engine, whose latest machine-learning techniques are continually refining themselves for more accurate targeting, now harnesses the capacity to distil this global variety of live casino – alongside other gaming verticals, for that matter – and parcellate it according to user choice or respective market conditions.
As instructive examples of this: if you don't have the fish game in China, there's a zero per cent chance of becoming successful. And it's a similar story in other markets – just take the aforementioned Andar Bahar card game in India, or the pachinko parlours that are ubiquitous across Japanese cityscapes.
In Europe, it could be a similar story with regional variants, especially around specific card games that are very popular but unique to certain countries.
In other news, you must also possess an agility and speed of integration which can meet ramping or fluctuating demand – i.e. if one game suddenly becomes popular, capturing the zeitgeist, you must integrate within days to ensure that you retain your players, and acquire new ones from any rivals who can't respond in similar fashion.
CB: In regards to Live Casino, which European market will be the next powerhouse, who will be on the 'one-to-watch' list and who do you think will suffer in a post-pandemic world? Explain your answers.
UN: As this global pandemic has proved by its very occurrence, predictions are for the birds! Still, there are some key differences between Europe and Asia from QTech Games' own aggregator and distribution perspective, if you're interested.
For the most part, I'd say in Europe that many smaller studios enter large operators via an aggregator due to integration complexity and licensing expenditure. Operators in Asia, though, typically utilise aggregators because they then obtain a lot of varied content from one supplier.
On top of that, European studios can be somewhat more reluctant to devote two or three years before their Asian sales generate appreciable revenues.
CB: How innovative can live casino currently be and what improvements will technology bring in the not so distant future?
UN: Needless to say, the much-anticipated unveiling of 5G across the planet will automatically take the progressive appeal of live casino to another level. Simply put, it will improve the already palpable playability and authenticity of the vertical.