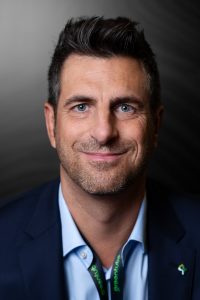 Andy Duschek, key account manager for the Netherlands at Greentube, talks to CasinoBeats about the early findings from within the regulated online market in the Netherlands and its potential for strong channelisation.
CasinoBeats: How do you assess the regulations in the Netherlands as things stand, both from an operator and supplier perspective, and how does it differ to Germany?
Andy Duschek: As a new market for Greentube, there was a due diligence process to undertake to find out exactly what was requested by the regulator, the Kansspelautoriteit. Naturally, this was an intensive process – but compared to Germany, it was not too difficult.
We worked alongside some of our biggest customers to gather the necessary information. The process of gaining a licence was complex for an operator, so until now only 10 have succeeded. There were many secondary questions from the regulator to our operator clients over small details.
Compared to Germany, though, the regulations are not as stringent and that represents a positive for us as a supplier. We don't have a maximum deposit per week in place, or the five-second rule for betting on casino games.
This makes it a little more straightforward for operators to retain their players, too, instead of going back to unregulated environments where protections might not exist. The regulatory picture in the Netherlands is quite positive as it stands and of course, we hope it remains this way.
CB: What barriers exist between the current regulations and channelisation efforts in the Netherlands?
AD: As a company, we have a policy of only operating in regulated markets and the positive aspect of the Netherlands is that there are not too many restrictions in place that could see players opting to use – or continue to use – unregulated casinos.
There is no maximum bet, which could have served to encourage some players to look to the unregulated market. In Germany, we see that such limitations have had an impact in turning players who enjoyed playing with larger stakes away from the legal market.
CB: With the responsibility placed on B2C operators to ensure B2B providers are compliant, how does this affect the nature of the relationship between the two parties?
AD: The responsibility placed on the shoulders of the operator gives an advantage to providers such as Greentube, who have already made that choice to only work within regulated markets and to follow regulations before making a market entry. Operators will naturally prefer to use those suppliers that work in this way, to avoid potential compliance pitfalls that might lie ahead."
CB: Is it too early to make predictions over which operators will come to lead the legal market?
AD: It is a little early at the moment. First of all, we have a lot of operators who have their licence with a strong background in the land-based sector. At Greentube, through Novomatic, we have always played a big part in shaping the Dutch land-based market so that conveys a natural advantage for us.
The question now concerns those major players who do not yet have a licence, who were previously operating in the unregulated market. If they come back, will the players who have since switched to already existing licensees go back to operators they knew before – like previous market leader Unibet – or stick with licensed operators that are active in the market now? At the moment, all we can say is that we are seeing very strong results from those operators currently active in the legal market.
I can also see a pattern of consolidation emerging over the coming years, with so many players wanting to enter the market. We have 15 additional operators who applied for a licence who plan to go live on receiving it and that number might not be sustainable in the long-term.
CB: What is your ideal vision for the future of regulation in the Netherlands?
AD: The structure as it stands is very promising. We hope that additional restrictions will not be added, and that the process of acquiring new licences becomes smoother. There are a lot of rumours as to what will happen, with talk of operators gaining licences before the end of 2021, or potentially waiting until March for the next batch to be approved. Some of our clients are expecting news any time soon, so we will have to wait to see what happens.