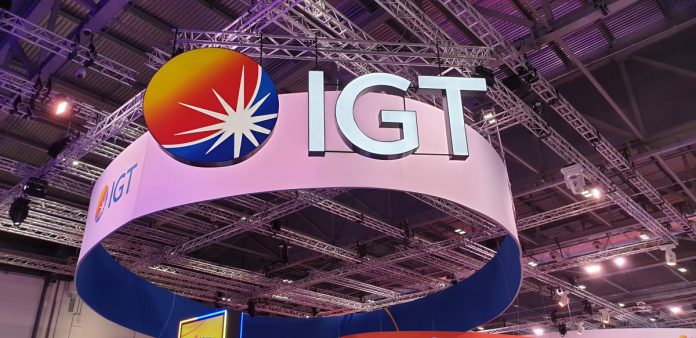 International Game Technology has announced an array of changes that have been implemented by its board of directors to the group's executive team and leadership.
This will see Lorenzo Pellicioli retire as chair of the IGT board of directors, but remain as a non-executive director, with Marco Sala, current CEO of the company, becoming executive chair of the board.
Furthermore, Vincent Sadusky will become CEO and executive director of the board, in changes that are set to become effective from January 24, 2022.
"The changes to the IGT executive team and board are an important step in positioning the company for the next phase of its evolution, explained Pelliciol.
The actions further strengthen IGT's capabilities to execute on its long-term strategy and the value creation initiatives identified in the company's recent investor day.
"It is a natural evolution for Marco to lead the IGT board. More importantly, during his 19-years at IGT and its predecessor companies, he has a proven track record of success and has earned the trust and respect of IGT's customers, investors, business partners and regulators.
"As executive chair, Marco will focus on managing the board, corporate governance, including sustainability initiatives, and guiding the strategic direction of IGT.
"Likewise, we are delighted to announce that Vince Sadusky, a seasoned executive, long-time member of the current IGT board as well as that of its predecessor companies and the former chair of our audit committee will succeed Marco as CEO.
"Vince brings a unique set of skills to the role, where he combines his knowledge of IGT with his demonstrated ability to create shareholder value with decades in leadership roles in public and private companies in dynamic industries, including digital and media. His transition into the CEO role will be relatively seamless."
In a separate release, B&D Holding, the controlling shareholder of De Agostini, has announced that Sala will be proposed at the June 2022 meeting of the corporate bodies of the group as the next CEO, succeeding Pellicioli, who is retiring from the role
"I am looking forward to taking on the new role of executive chair at IGT and to partner with Vince, with whom I have worked extensively over the years, in leading IGT forward," noted Sala.
"I believe our skills and experiences are complementary and will serve our stakeholders well. In particular, Vince's vast experience with portfolio companies and capital markets will be valuable as we look to execute on our strategy."
Furthermore, the board has also appointed Maria Pinelli and Ashley Hunter as non-executive directors. Hunter was also appointed to the nominating and corporate governance committee, with Pinelli named chair of the audit committee, replacing Sadusky.
"We are delighted to have Maria and Ashley join our board. They both bring deep and diverse professional experiences to IGT to enhance our board composition. We are looking forward to their contributions," added Pellicioli.