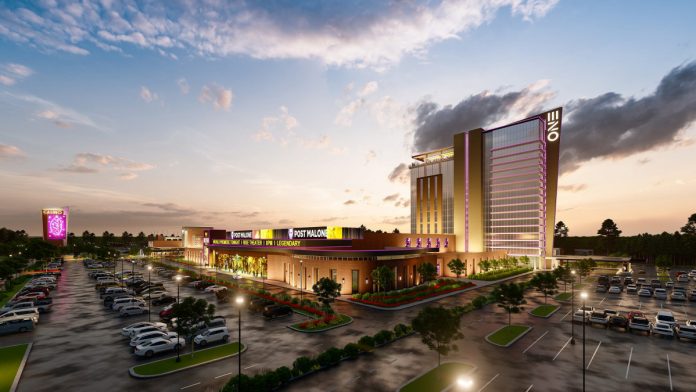 The doomed casino resort proposal in the Virginian capital city of Richmond has been revived, with lawmakers to be requested to schedule a second referendum regarding the potential construction.
Local media report that the resolution to resurrect Urban One's One Casino Resort passed through city council by a vote of 8-1, with the referendum potentially being included on a ballot during the current year.
In November 2021, Urban One accepted defeat in its quest to develop the $565m venue, after a referendum ended with a little over 51 per cent of voters choosing to dismiss the proposal.
As local media outlets report differing views on a potential second coming for the facility, city staff have also proposed a two-cent tax rate reduction.
This, it is said, would bring additional revenue of over $560m that could be utilised for capital improvement projects for Richmond public schools as well as the city itself.
While the proposals have to be vetted, further potential community benefits are stipulated as no city funding being required, influx of over 1,500 jobs, $16m to support local community organisations, and $325,000 to support transit mobility solutions.
"Our residents deserve tax relief and access to good jobs," explained Mayor Levar Stoney. "They want public infrastructure improvements and more funding for school capital projects.
"This project provides a unique opportunity to do just that. I know city council is committed to creating opportunities that uplift and support ALL Richmond residents, and I'm hopeful tonight's vote affirms this shared commitment."
One Casino + Resort, which defeated an array of fellow proposals, was proposed by Urban One in partnership with Peninsula Pacific Entertainment, which owns and operates several casinos, as well as Colonial Downs Racetrack and Rosie's Gaming Emporiums in Virginia.
This included a sportsbook, 90,000 square feet of gaming, 150 hotel rooms, a 3,000 capacity theatre, 12 bars and restaurants, 20,000 square feet of event space, and a 50 plus acre green space initiative.
"The One Casino + Resort opportunity makes sense for our entire community. Our residents should have the chance to change the narrative of their city and One Casino + Resort helps us do that," added Councilwoman Leva Trammell.
"Providing jobs and access is paramount to what we believe in doing in Richmond. With the One Casino + Resort, we can jumpstart careers, provide access and wealth-building opportunities for those who need them, create spaces for creativity, and provide new educational outlets. This is what inclusive development looks like – something for everyone."
Patrons for the resolution include President Cynthia Newbille, Vice President Ellen Robertson, Councilman Michael Jones, Councilwoman Ann-Frances Lambert, and Councilman Andreas Addison, as well as Trammell and Stoney.
"Our city needs to explore opportunities that create new jobs, generate new revenues, and create new tourism destinations," noted Addison.
"This is more than a casino, it's a new privately funded entertainment district for music, arts, and other amenities in the heart of southside where more investment opportunities are needed. I support the democratic process to explore this project."