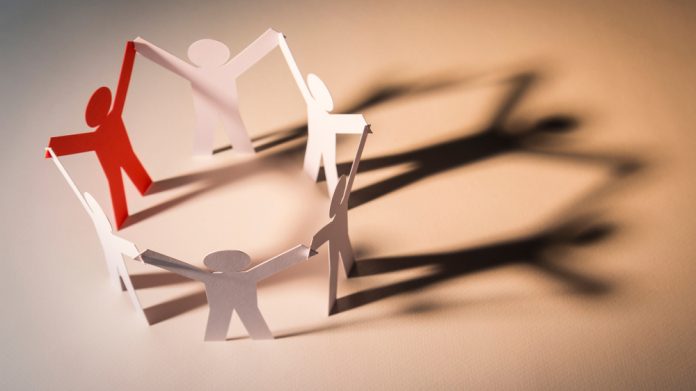 With comings and goings commonplace across the industry, Fortuna Entertainment, Relax Gaming, and DraftKings, all feature in our latest rundown of a number of recent manoeuvres.
Nadiya Attard has been appointed to the role of chief commercial officer of Relax Gaming, as the igaming supplier and aggregator strengthens its team ahead of "ambitious market expansion plans".
Having held the position of director of sales since joining the company two years ago, Attard boasts 20 years of extensive experience in the isector across both B2B and B2C, firm's such as Betfair, Microgaming and NetEnt.
Following her appointment, Nadiya will succeed the position from Daniel Eskola who will now take on the role of deputy CEO.
Eskola said of the appointment: "I am very proud of the commercial team, which has delivered phenomenal growth in a highly competitive market.
"After committing to two years as CCO and all targets delivered, it is time to hand over the reins to Nadiya who has been outstanding from day one.
"The commercial team is in very capable hands to lead Relax onward to a total of 300+ operators in the coming years, including multiple market entries on the horizon."
Adding: "On a personal note, I am incredibly excited to move into my role as deputy CEO at Relax, giving me time to focus on special projects that are expected to be delivered in late spring 2022."
Everi has rolled-out a series of further boardroom changes, after detailing the appointments of Secil Tabli Watson and Paul Finch, who will serve as members of the audit; nominating and governance; and compensation committees.
Alongside its previously announced addition of Randy Taylor to the board in conjunction with becoming CEO on April 1, the group will expand the size of the board to ten members.
Ronald Congemi, lead independent director of the board, has informed the company that he will retire and not stand for reelection at the company's 2022 annual meeting of stockholders, which is currently scheduled for May 18, 2022. 
Michael Rumbolz, chair and CEO of Everi, explained: "We are delighted to welcome Secil and Paul to Everi. Their achievements and distinguished experience make them ideal additions to the board of directors."
DraftKings
DraftKings has named Stephanie Sherman as chief marketing officer, a move that the operator says will consolidate all marketing functions under her leadership.
Sherman joined the company in 2013 as one of its first 15 employees. Described as "an instrumental team member", she will continue to drive and scale future marketing, oversee brand and agency campaigns, media buying, and influencer strategy, among other functions.
Commenting on her new role, Sherman noted: "When I started at DraftKings nine years ago, there was a genuine and collective sense that we were building something special, and zooming out to today, that has been validated more than I could have ever imagined.
"For all the accomplishments we've celebrated and adversity we've overcome, I take on this new position knowing there is still so much opportunity ahead along with brilliant people ready to deliver."
Fortuna Entertainment 
The board of Fortuna Entertainment has confirmed that Per Widerström has chosen to end his seven-year tenure as chief executive of the Central and Eastern European betting and gaming group.
David Vaněk, general manager of Fortuna Entertainment's Czech unit, has been named as the formal successor of Widerström, who will take charge of group leadership on March 1.
Issuing a personal statement, Widerström thanked Fortuna private equity owner Penta Investments for backing his leadership strategy, that saw the company aggressively expand throughout underpenetrated CEE markets.
"Seven years is indeed a long time and there are so many people I would like to thank for having been with me and FEG during this journey, be it our customers, business partners or other stakeholders" he remarked.
In particular, I would like to thank all the fantastic employees who have made FEG into the great company it is today as well as to thank Penta Investments for their great support and collaboration.
"Leaving Fortuna at this time feels right, in particular knowing that the company is well poised for further growth as well as being in very good hands with David and the rest of the executive team."