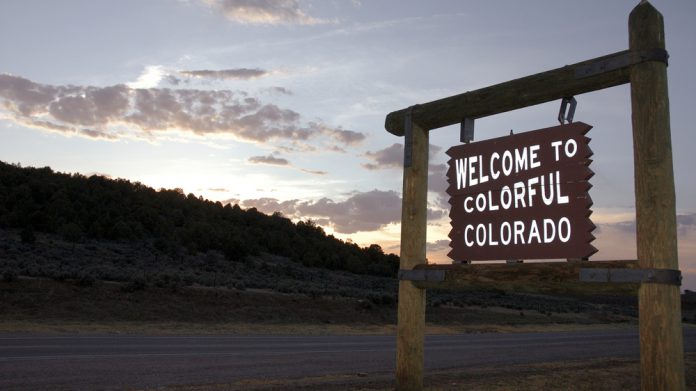 Sports betting entities across Colorado ended the past year with wagering approaching $500m for the third consecutive month, despite slowing down from the performances recorded during October and November.
The region's online and retail sportsbook took in $461.4m in wagers in December, which is up 62.6 per cent year-on-year from $284.6m, according to data released by the Colorado Division of Gaming.
This included $454.9 m in online bets, or 98.6 per cent of the total handle, extending a streak that included $475.4m through November and a record $491.5m in October.
Bettors fared better in December after sportsbooks won a high $36.8m in gross revenue in November; grossing $24.7m from December's bets, which was up 44.2 per cent from $17.2m in December 2020.
Net sports betting proceeds fell to $5.3m from $5.7m in December 2020, short of the record $19.3m that was recorded one month earlier. This yielded $770,370 in state taxes, breaking a two-month streak of tax revenue greater than $1m.
"The last three months of 2021 really put an exclamation point on what has been relentless growth all year," said Ian St. Clair, lead analyst for PlayColorado. 
"Coloradoans continue to wager at a pace on par with more populous states, and it is still a market that has not yet fully matured. The state's sportsbooks are in a really good place."
In 2021, Colorado sportsbooks generated $3.85bn in online and retail wagers, up from $1.2bn in 2020, which places the state in sixth among legal sports betting jurisdictions in the US
This includes $3.79bn in online wagers, which accounted for 98.4 per cent of all bets, the highest rate in the US. The online handle was up from $1.1bn in 2020.
Furthermore, Colorado also secured $250.1m in gross revenue, up from $75.8m in 2020; as well as $11.7m in state taxes, which represents an increase from $2.96m in 2020.
"By nearly every metric Colorado is hitting above its weight class, with the exception of the tax revenue sports betting generates," added Eric Ramsey, analyst for the PlayUSA.
"Importantly, tax revenue ramped up at the end of the year, which is a positive development. That could continue as the market expands and sportsbooks begin to taper their promotions."