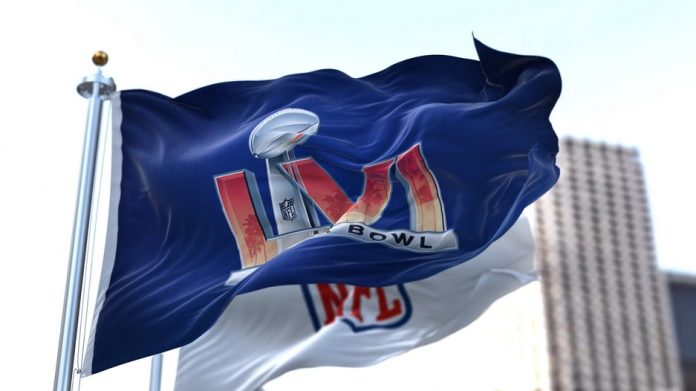 Super Bowl LVI could see bettors wager $1bn across legalised US jurisdictions, according to analysts, a projection that would roughly double that which was made one year earlier.
PlayUSA projects that Nevada, which was the second-largest market in 2021, will produce the largest Super Bowl handle with $175m, with New York having the potential to generate $160m.
If these estimates come to fruition, the two region's would bring more betting volume than what every legal sportsbook in the US combined to tally for the 2019 game.
New Jersey ($130m), Illinois ($75m), Pennsylvania ($70m), Arizona ($55m), Michigan ($45m), Indiana ($40m), Colorado ($35m) Louisiana ($35m), Virginia ($35m), and Tennessee ($30m), round-off the PlayUSA estimates.
When the NFL showpiece takes place on Sunday 13 February, sports betting, in some form, will be legal in 30 states and Washington DC, which represent more than 166.9 million people.
"$1bn in legal wagering on a single game would be an impressive milestone for the industry," said Dustin Gouker, lead analyst for PlayUSA.
"It would have seemed impossible just a few years ago to reach such heights, but with the expansion of sports betting over the last year it is inevitable that legal wagering will soar."
These latest projections come one year after PlayUSA estimated that more than $500m was wagered at legal online or retail sportsbooks for last year's game between the Kansas City Chiefs and the Tampa Bay Buccaneers.
However, this figure represents just a small chunk of the more than $50bn in legal wagers placed across the country throughout 2021.
"Americans have become increasingly comfortable with online betting in general and the less conventional bets it facilitates, such as in-game wagering," noted Eric Ramsey, data analyst for PlayUSA.
"This should really help boost Super Bowl betting, which for years has enticed bettors with fun prop bets and other unconventional wagers. The big difference this year is those types of bets are easier than ever to make in more places than ever before."
The Super Bowl will see the Los Angeles Rams and Cincinnati Bengals go head-to-head in California at the Sofi Stadium home of the former, after both franchises secured conference championships last weekend. 
The Bengals' route to the final saw the side overcome the then favourites Kansas City Chiefs in overtime, and on away soil, 24-27, to reach a first Super Bowl since 1989, just two years after recording the NFL's worst record.
Elsewhere, the LA Rams progressed over the San Francisco 49ers 20-17, courtesy of registering 13 unanswered points during the final quarter.