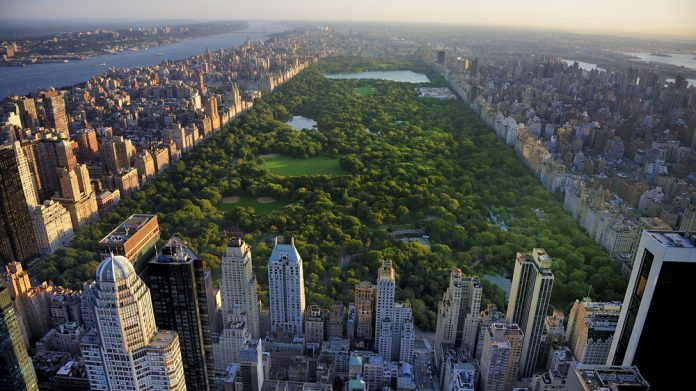 New York has set a US revenue record for monthly wagers in just three weeks, with analysts suggesting that we "now have a fresh view of just how remarkable" the state's launch has been.
Analysts state that bettors within the Empire State "continue to place bets at a rate never seen before," with players wagering $1.6bn from January 8-30, including $449.3m in bets during the week ending on January 30.
This, in turn, makes New York the official US record holder for betting volume in a single month, breaking New Jersey's handle record of $1.3bn set in October.
According to PlayNY, January appears to be the first month since January 2020 that any state other than New Jersey will lead the nation in sports betting volume.
The operator race for the week January 30 saw FanDuel lead the way with $141.8m, ahead of Caesars' $128.1m, DraftKings with $102.2m, $37.5m recorded by BetMGM $37.5m, and BetRivers that finished up with $10.2m.
This has led to $113m in revenue for the operators, including $21.6m in the week ended January 30. This revenue has so far yielded $57.6m in tax revenue for the state.
Mike Mazzeo, lead analyst at PlayNY, noted: "New York supplanting New Jersey as the nation's largest sports betting market was inevitable, but few thought it would take only three weeks. 
"Betting should calm some once football season ends and operators slow their promotional spending. Still, it's clear that New York is going to be the flagship sports betting market in the US for the foreseeable future."
Furthermore, the New York State Gaming Commission has inked a pair of alliances in a bid to offer practical tips to players of legal age, and others, who may be gambling for reasons other than entertainment.
The NYSGC, together with the New York State Office of Addiction Services and Supports and the New York Council on Problem Gambling, comprise New York's 'Responsible Play Partnership'.
This new player-focused version of the "Responsible Gifting is Always a Bright Idea" campaign, launched last year, supports the RPP's goal to advance a long-term commitment to preventing and treating compulsive gambling.
Other guidance offered in the campaign counsels players to avoid chasing losses, and reminds them that gambling is not a reliable source of income and should not lead them into debt.
Robert Williams, Commission executive director, said, "The new advocacy campaign recognises that gambling is a form of entertainment that should be pursued responsibly. 
"As both a gaming regulator and operator, we want people to make responsible, informed choices and understand how setting time and spending limits can enhance the overall experience."
Last week, WynnBet also become the latest operator to join New York's online sports betting ecosystem, joining Caesars, DraftKings, FanDuel, Rush Street Interactive, BetMGM, and PointsBet.
"WynnBet beginning operations in New York is a monumental step in the growth of our company," stated Ian Williams, Wynn Interactive president. 
"New York represents a significant population of our Wynn Rewards membership, and we are confident in our ability to compete in this market by providing the first-class service and gaming experiences synonymous with the Wynn Resorts brand."