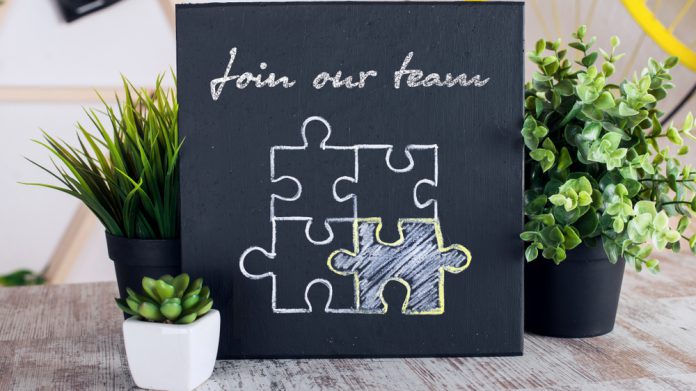 With comings and goings commonplace across the industry, the British Columbia Lottery Corporation, Allwyn, and Codere, all feature in our latest rundown of a number of recent manoeuvres.
Quickspin has unveiled the promotion of Anthony Dalla-Giacoma from head of account management to chief commercial officer, effective immediately.
Dalla-Giacoma, who has primarily occupied commercial positions in account management, spent the first 10 years of his career in the IT industry, mainly in the UK, before transitioning into gaming in 2013 when he joined NetEnt in their Malta office. 
Daniel Lindberg, Quickspin CEO, commented: "I couldn't be happier to see Anthony being promoted to chief commercial officer. Such a rapid promotion is evidence of his hard work and the amazing results he's achieved in the last year. 
"It's also a great testament to our vision and strategy of promoting and developing our employees, always encouraging and allowing them to expand their skills and take on more responsibility."
Zitro 
Global gaming provider Zitro has appointed Derik Mooberry as CEO of the group's operations in the US in a bid to expand its presence in the region as well as across Canada.
In his role, he will be responsible for overseeing and leading the development of Zitro's business in the aforementioned regions. Mike Magrisi will continue to lead all commercial operations and technical service as vice president of sales and service, reporting directly to Mooberry.
Mooberry boasts over 20 years of experience in the gaming industry, including 14 years at Bally Technologies where he served as senior VP of gaming and senior VP of products and operations.
Johnny Viveiros Ortiz, Zitro founder, welcomed the appointment, saying: "Derik Mooberry brings a skill set that is almost unmatched in today's gaming industry. With his demonstrated leadership and business acumen, we are confident that his addition will support the company's continued growth and success in the American and Canadian markets".
British Columbia Lottery Corporation
The British Columbia Lottery Corporation has commenced a search for a new president and CEO to continue the organisation's strategic momentum towards responsible, player-centric gambling that it says is "underpinned by a social purpose to generate win-wins for the greater good".
Lynda Cavanaugh will continue as interim president and CEO until a permanent replacement is determined, after former incumbent Jim Lightbody stepped down from the role in December 2021.
"We are excited to find our next president and CEO to build on BCLC's successes to innovate our business in a way that serves the best interest of our players and communities," said Greg Moore, BCLC board chair. 
"Working collaboratively with BCLC's Board of Directors and Executive team, the successful candidate must be a values-driven leader who is passionate about social purpose and furthering an empowering, equitable and inclusive culture for our employees and industry."
Codere
A new board of directors has been appointed in a bid to revitalise the business of heritage Spanish gambling group Codere. 
An announcement made by 'Nueva Codere', the business identity of Codere under the ownership of bondholders, confirmed that Christopher Bell had been approved as non-executive chair of the company.
The appointment of Bell, a former chief executive of Ladbrokes Plc and ex-NED of Rank Entertainment and XL Media, was proposed last January.
Approved by bondholders, he will lead the group's new board of directors made up of eight members. He is joined by former Group CEO Vicente di Loreto, who retains a seat on Nueva Codere's board, maintaining corporate governance duties he has held since January 2018.
Meanwhile, Antonio Moya-Angeler, the former managing director of Advent International's South American PE Fund, will serve as qualified shareholder director.
The remaining seats on Nueva Codere's board will be filled by 'Class-B' advisors Laurence Biver, Isabelle Lambert, Mathieu Kakal and Sandra Egan.
The board will be tasked with developing a 2022-to-2026 business plan for Codere, which aims to bring the gambling group back to its 'pre-pandemic levels of activity'.
Allwyn
Allwyn has confirmed the 'planned appointment' of Justin King to serve as chair of its UK business, should the pan-European lottery conglomerate win the fourth National Lottery licence competition.
The former long-term chief executive of Sainsbury's (2004-2015), King has served as a strategic advisor of Allwyn's bid to become the next National Lottery steward – a decision that imminently beckons for the UK government.
King's planned appointment is contingent on Allwyn's selection by The UK Gambling Commission as the preferred operator and will see him take "immediate responsibilities for ensuring the seamless transition from the current operator of The National Lottery to Allwyn."
"Justin has an impressive track record of delivering transformative change at large organisations, including his time at Sainsbury's where he revitalised the supermarket giant," Sir Keith Mills, chair of Allwyn's National Lottery bid, noted.
"His knowledge of the British retail sector and a keen interest in rejuvenating the British high street will be of particular importance to The National Lottery's retail network. 
"Through his role on Allwyn's advisory board, Justin has been pivotal over the course of our application; his appointment as chair, should we be selected, is a natural evolution, playing to his strengths and further enhancing our credentials."