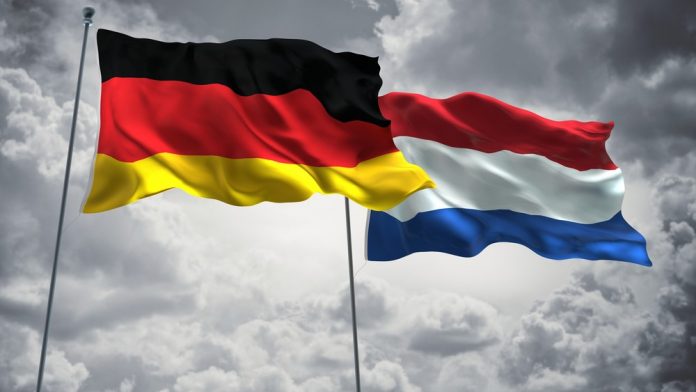 "I am proud of how we concluded 2021 and how we offset the revenue loss related to the ongoing regulatory changes in Germany and the Netherlands," Gustaf Hagman, president and CEO of LeoVegas, begins upon dissection of the group's performance through 2021's final quarter.
This comes as the company, which turned ten earlier in the current year, reports a marginal decline in revenue during the October to December time frame to €98.22m (2020: €98.35m). Excluding Germany and the Netherlands, revenue increased 26 per cent.
In the Nordics, which accounts for 50 per cent of group-wide revenue, NGR increased 36 per cent year-on-year, driven by reaching "a new record level" within Sweden.
However, in the rest of Europe, which comprises 29 per cent of NGR, a 39 per cent YoY drop was recorded, largely due to a 83 per cent downfall in the German market due to changes implemented in the market.
LeoVegas, which ceased services to Dutch consumers on September 30, 2021, has submitted a licence application for the country, with a similar move made in the Canadian province of Ontario as well as "proceeding according to plan" in the US and New Jersey in particular. 
Online casino accounted for 74 per cent (2020: 75 per cent) of GGR, followed by live casino with 14 per cent (2020: 16 per cent) and the sportsbook, due to "strong growth" of the Expekt brand, rising 12 per cent (2020: nine per cent).
Adjusted EBITDA through the quarter nudged forward one per cent to €11.6 m (2020: €11.5m), with the number of new depositing customers down five percentage points to 172,756 (2020: 181,592). Net profit for the period closed at €4.2m (2020: -€1.9m).
"During the quarter and the full-year 2021, we took several important steps as a company, which we expect to drive growth for many years to come," Hagman commented.
"We increased our strategic focus on sport with the acquisition of the brand Expekt. The new launch of Expekt has been a major success, with sales increasing almost fourfold since the acquisition. We are now planning to expand into more markets.
"We have also commenced establishing operations in the US, where the online gaming market is still in its infancy. We are seeing significant potential for a smartphone-oriented casino expert like LeoVegas in North America, where we already hold a leading position in Canada."
For the year, LeoVegas recorded a one per cent uptick in revenue to €391.1m (2020: €387.4m), net profit fell to €11.8m (2020: €19.3m), and adjusted EBITDA dropped 19 per cent to €44.6m (2020: €55.3m). NDC's for the year fell three per cent to 724,990 (2020: 749,344).
Revenue for January amounted to €35.5m (2020: €32.5m), representing growth of nine per cent. Excluding Germany and the Netherlands, a 24 per cent increase was recorded.