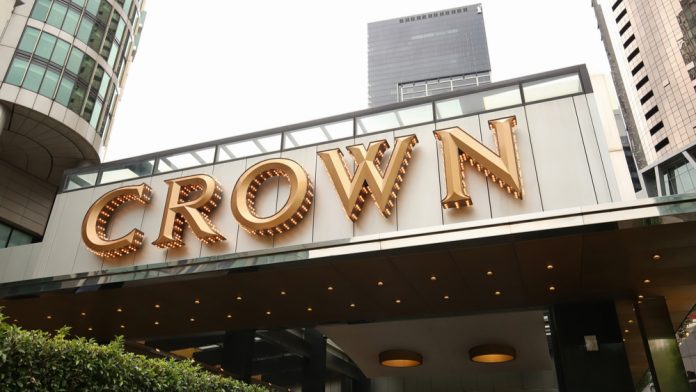 Crown Resorts and Blackstone have reached a conclusion to its ongoing saga which will see the Australian casino operator agree to a A$8.9bn (US$6.3bn) takeover by the US private-equity firm.
Entering into an implementation deed, and backed by the Crown board, the acquisition will see Blackstone purchase all of the shares in Crown by way of a scheme of arrangement at a price of A$13.10bn (US$9.35) cash per share.
The scheme consideration represents a premium of 32 per cent to the closing price of Crown shares on November 18, 2021 of A$9.90 per share (being the last trading day prior to Crown receiving an acquisition proposal from Blackstone at a price of A$12.50 cash per share).
Moreover, the scheme represents an increase in equity value of more than A$845m to the price of A$11.85 cash per share initially offered by Blackstone in March 2021.
Subject to the expected timing of regulatory approvals, the scheme meeting is expected to be held in the second quarter of 2022.
Ziggy Switkowski, chairman at Crown, stated: "The board has fully considered the Blackstone transaction and unanimously recommends the proposal, subject to customary conditions such as an independent expert concluding the transaction is in the best interests of Crown shareholders and there being no superior proposal. When considering any proposal, the Crown board has consistently stated it is committed to maximising value for Crown shareholders. 
"The Crown board and management have made good progress in addressing a number of significant challenges and issues emerging from the COVID-19 pandemic and various regulatory processes. 
"Nevertheless, uncertainty remains and having regard to those circumstances and the underlying value of Crown we believe the Blackstone transaction represents an attractive outcome for shareholders. The all-cash offer provides shareholders with certainty of value.
"The cash offer under the scheme of $13.10 cash per share values Crown's equity at approximately $8.9bn, 11 per cent higher than the initial offer from Blackstone almost a year ago.
"It is now appropriate that the Blackstone transaction is put to our shareholders for their consideration."
The implementation deed is subject to customary deal protections for Blackstone including no shop, no talk and no due diligence obligations on Crown. 
The Australian casino operator is also bound by other customary provisions, including notification obligations and matching rights in the event of a competing proposal.
Furthermore, the deed also sets out circumstances in which a break fee of $89m – or approximately one per cent of equity value – would be payable to Blackstone or reverse break fee of $89m payable to Crown.
Steve McCann, Crown's managing director and CEO, added: "The announcement today represents a compelling offer for Crown's shareholders to consider. The price appropriately reflects the value of Crown's world-class assets and global reputation for premium service and experiences.
"The agreement with Blackstone also highlights the strength of the Crown brand and confidence in our future as we emerge from some challenging times, which is welcome news for our people, customers and stakeholders."
The agreement hopes to conclude an ongoing back-and-forth between the two entities that saw Blackstone recently revive its interest in Crown in November last year, where the company offered A$12.50 per share that valued the casino operator at A$8.5bn ($6.2bn).
Trailing back to March 22 2021, Crown originally received an unsolicited, non-binding and indicative proposal from Blackstone to acquire all of the shares in the Australian casino operator. 
On April 13 last year, Crown confirmed that Blackstone had written to the operator to set out a modification to the Regulatory Approval Condition of its initial proposal. 
A month later, Blackstone returned with a revised proposal for Crown at a price of A$12.35 which was rejected by the Crown board. On November 19, Blackstone returned to offer A$12.50 cash per share. 
Moving forward to December 2, Crown revealed that the board viewed the proposal as "not representing compelling value for Crown shareholders", however, offered Blackstone the opportunity to access non-public information to allow the US private-equity firm to "undertake initial due diligence inquiries" on a non-exclusive basis to formulate a revised proposal that "adequately reflected the value of Crown".
As the new year came, on January 13, 2022, Crown received a further revised proposal from Blackstone for A$13.10 cash per share. Following completion of due diligence and negotiations in relation to binding documentation, Crown has now entered into the implementation deed with Blackstone.
Blackstone has already lodged applications with FIRB, the Gaming Regulatory Authorities and the relevant counterparties to framework agreements in respect of the approvals it requires for the transaction.