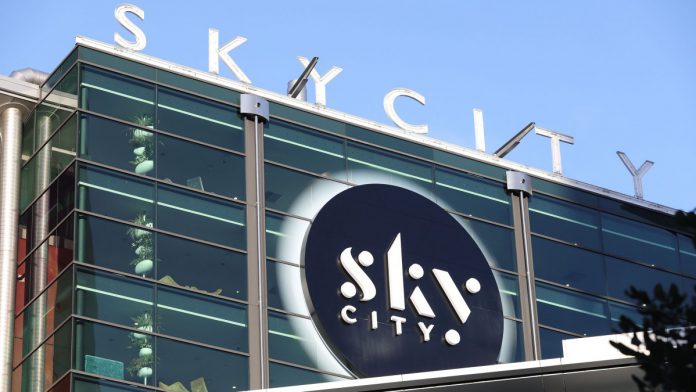 Online casino represents "a significant long-term growth opportunity" asserts SkyCity Entertainment Group, as the firm reflects on its performance through the six months to December 31, 2021, that was "extensively" impacted by COVID-19.
SkyCity says that its first half of the 2022 financial year proved to be "another challenging period" driven by "significant COVID-19 disruptions," particularly in Auckland where its business was closed for 107 days
When open without restrictions, the New Zealand domestic gaming ecosystem is said to have performed well, however the company's tourism related businesses continued to be negatively impacted by international border closures.
SkyCity reports that normalised profit after tax is expected to drop 145.3 per cent with EBITDA down 69.2 per cent, while on a reported basis these stand at declines of 143.3 per cent and 86.4 per cent, respectively.
Furthermore, the company, which added that "positive progress" has been made on its group-wide AML programme, also reports that its online casino revenue and earnings grew over the period, with around 10,000 active customers weekly.
"It is evident that the online casino business presents a significant long-term growth opportunity with potential to monetise gaming in the future, subject to regulation of the online casino market in New Zealand" said Michael Ahearne, CEO of SkyCity.
Looking further ahead, the company asserts that it will continue to focus on navigating through the ongoing uncertainty and near-term challenges presented by COVID-19, while aiming to ensure financial resilience through ongoing cost and capital control as well as effective cash management.
"COVID-19 has continued to extensively impact the business and operations at each of SkyCity's properties in the first half of the financial year," Ahearne explained.
"Government mandated lockdowns resulted in the closure of SkyCity Auckland for 107 days, SkyCity Hamilton for 65 days, SkyCity Queenstown for 22 days and SkyCity Adelaide for eight days.
"When permitted to reopen, the properties have operated under significant constraints due to restrictions on mass gatherings and physical distancing requirements and I'm extremely proud of how the SkyCity team has adapted to those challenges.
"What we have observed is that our New Zealand domestic gaming business demonstrates resilience and is quick to rebound when operating without restrictions.
"SkyCity Adelaide operated with significant capacity limits, CBD disruptions and workforce disruptions due to COVID-19. Performance is expected to improve as restrictions are relaxed, interstate borders progressively open and international tourists are welcomed back to Australia.
"We've enacted a flexible operating model across the group, adjusting when necessary to prepare for COVID-19 disruptions, and we've mandated vaccination certificates across all our properties in order to keep our staff and customers safe (from December 1, 2021, in New Zealand and from February 10, 2022, in Adelaide).
"The performance of the SkyCity online casino business has been a real highlight for the period, again exceeding expectations with significant growth in revenue, EBITDA, and customer numbers."