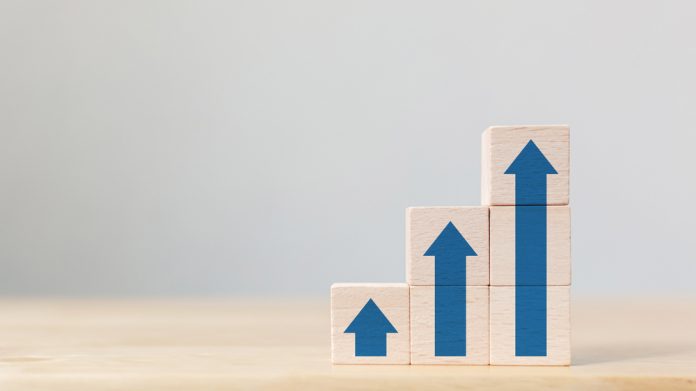 Churchill Downs Incorporated has praised a "strong operating performance" across all core business segments, after the casino and entertainment operator reported record revenue through 2021.
This comes despite struggles encountered by the group's TwinSpires digital gambling entity, which reports a Q4 revenue decrease that is aligned to its horse racing segment, as well as an earnings loss for the year due to casino and sports betting marketing strategies.
For the quarter ending December 31, 2021, revenue increased 31.1 per cent to $364.8m (2020: $278.2m), with net income up 60.5 per cent from $17.1m to $43.3m, and earnings surging to $127m, a 60.3 per cent increase from $79.2m. 
On a year-long basis, revenue increased 52 per cent to a record $1.59bn (2020: $1.05bn), with net loss swinging from 2020's $81.9m to $249.1m and adjusted EBITDA up 118.8 per cent to $627m.
However, it is noted that the prior year contained a larger period of property shutdowns or mandated restrictions, including capacity limits, in a bid to limit the spread of COVID-19.
The company's land-based gaming division continues to be the driving force of its group-wide performance, with revenue and adjusted EBITDA through the quarter up 30.9 per cent and 89.9 per cent to $172.8m (2020: $119.4m) and $99m (2020: $52.3m), respectively.
For the year, revenue secured a 59.5 per cent uptick to $698.4m (2020: $437.8m), with adjusted EBITDA up 137.9 per cent to $411.9m (2020: $173.1m).
On the latter figure, CDI states that this was "driven by a $136m increase at our wholly-owned gaming properties and a $102.8m increase from our equity investments, both of which are due to the temporary suspension of operations of all of our gaming properties in 2020".
The aforementioned TwinSpires saw revenue and AEBITDA decline to $94.9m (2020: $97.3m) and $11.7m (2020: $25.6), respectively, due to aa $8.8m decrease from horse racing that was partially offset by a $6.4m increase from sports and casino. 
"Horse racing net revenue decreased as a result of lower handle as a portion of our patrons returned to wagering at brick-and-mortar facilities. Sports and casino net revenue increased as a result of our expansion in additional states and marketing and promotional activities," the company elaborated.
Revenue across the year recorded a slight 4.1 per cent uptick to $433.1m (2020: $416m), however, AEBITDA dropped to $78m (2020: $112.9m) driven by an increase in the loss from sports and casino due to increased marketing and promotional activities, and a $4.4m decrease from horse racing.
The company's live and historical racing division segment significant upticks across all segments, which CDI primarily aligns to increases from Derby City Gaming, Oak Grove, Newport Racing & Gaming, Turfway Park, and Churchill Downs Racetrack, and certain capacity restrictions during the prior year.
Revenue through Q4 and FY closed at $93.9m (2020: $58.3m) and $430.6m (2020: $188.8m), with AEBITDA reported as $30.6m (2020: $10.4m) and $175m (2020: $39.1m), respectively.