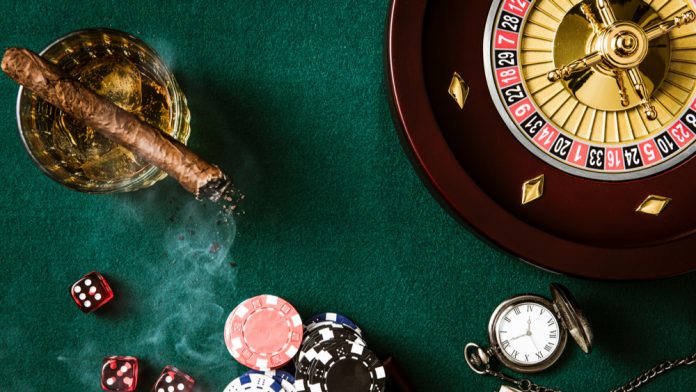 The Greater Atlantic City Chamber has called for the campaign to permanently ban smoking at the region's casino premises to be "halted".
Responding to a report conducted by the Spectrum Gaming Group, which stated that a permanent smoking ban "could cost up to 2,500 Atlantic City jobs" and cause a "decline in gaming and tax revenue" for New Jersey, Michael Chait, President of the Greater Atlantic City Chamber, claimed the fixed ban would put the region at a "competitive disadvantage".
Issuing a statement on behalf of the organisation, Chait commented: "As we mark two years into the COVID-19 pandemic, the greater Atlantic City region continues to feel the adverse economic impact from this unprecedented health crisis.
"As our community struggles to rebuild and recover, our priority must be to support and maintain a favourable economic environment for local businesses and employees. We must be focused on maintaining stability in the market, preserving and creating jobs, and supporting the local community during these uncertain times.
"To that end, recent efforts to impose a permanent smoking ban on Atlantic City casinos should be halted. A smoking ban would have a negative impact on the casino industry, resulting in significant job losses, decline in revenues, which in turn would hurt local businesses and vendors that rely on the industry for their economic livelihood.
"We recognise the concerns of casino employees who support a smoking ban, but we also must keep in mind that thousands of employees and their families will be impacted by lost jobs if a ban is passed."
Temporarily introduced in July last year, the smoking ban in Atlantic City was implemented at the height of the COVID-19 pandemic to reduce the spread of the virus. From the decision, according to Forbes, three long-time Borgata dealers – Lamont White, Pete Naccarelli and Nicole Vitola – formed the group Casino Employees Against Smoking's Effects to champion the call for a fixed ban on tobacco usage indoors.
In addition, the report from Spectrum also claimed that a blanket ban on tobacco infused products would result in a 10.9 per cent decline in gaming revenue, an estimated $93m loss in non-gaming revenue, and a loss of around $44m in tax revenue.
"A permanent smoking ban would put Atlantic City at a competitive disadvantage with casinos in Pennsylvania and Connecticut where smoking is permitted," Chait continued. "As we continue to rebuild and recover from the pandemic, Atlantic City deserves a level playing field.
"By imposing a smoking ban, we are simply driving visitors, businesses and jobs away from our region to neighbouring states."
Chait also noted that the success of online gaming has "created a misperception" about the current state of the Atlantic City casino industry as he claimed the "truth" is that employment and visitation are, at present, experiencing an alleged 20-year low.
"Land-based gaming revenues are down from 2019 and have not returned to pre-pandemic levels. As the numbers demonstrate, this is not the time to enact policy changes that could inflict yet another blow to an already struggling industry and the employees, families and businesses that it supports."
Known as one of the last properties to allow indoor smoking within the Garden State, following New Jersey's decision to ban indoor smoking 2006, Atlantic City managed to navigate through a loophole for casinos.
Pre-pandemic, and how it may return if the temporary ban remains just that, the state allowed smoking at up to 25 per cent of the casino floor.
In his statement, Chait concluded: "Despite these recent challenges, Atlantic City remains the economic engine of not only South Jersey, but the entire state of New Jersey, and we must do all that we can to help the industry recover from this once in a lifetime pandemic.
"The casino industry has produced more jobs, investment, and tax revenue than any other industry in Atlantic County over the past 40 years.
"I urge legislators to protect the jobs, tourism and revenue that fuel our local and regional economy and oppose any efforts to enact a smoking ban at Atlantic City casinos. The growth and vitality of our community depend on it."