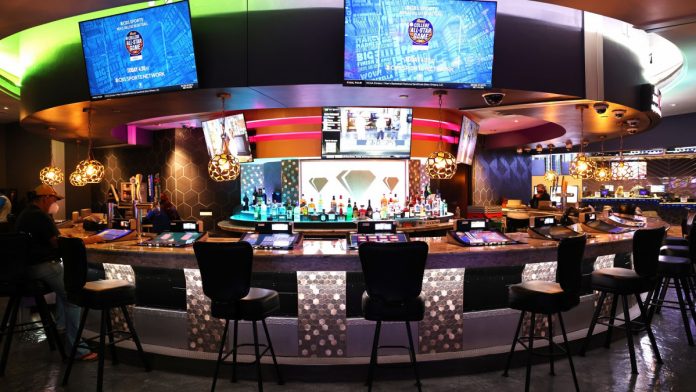 Desert Diamond Casinos & Entertainment has officially introduced its on-site sports betting space in Tucson, after holding a grand opening celebration this past weekend.
Making the move in advance of the US' college basketball finals, the event also featured a free autograph signing session by retired NFL players Chris Hale, Rodney Peete, and Christian Okoye, as well as a slate of promotional giveaways.
Following the soft opening of the Tucson sportsbook in February, the adjacent bar area underwent a month-long renovation into a full-scale sports bar that opened on Saturday 2 April.
The sportsbook counter is open to accept bets from 10am–10pm each day, with sports wagering digital kiosks also available 24/7.
Desert Diamond Casinos & Entertainment, owned and operated by the Tohono O'odham Gaming Enterprise, an enterprise of the Tohono O'odham Nation, boasts sportsbooks at its Tucson, Sahuarita, and West Valley properties. The Desert Diamond Sports mobile app is also available on the App and Google Play Stores.
Treena Parvello, Director of Government & Public Relations for the Tohono O'odham Gaming Enterprise, noted: "Our new Sportsbook & Bar is the perfect place for fans to watch the games and place your bets.
"As a locally operated sportsbook, we're proud of the personalised service we offer our guests and the new sports bar gives us even more opportunities to impress."